Political forces urged to united on accountability of rulers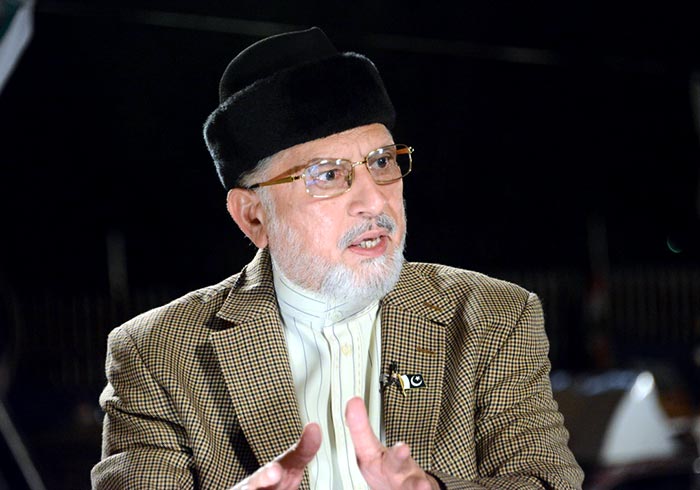 PAT leader Dr Muhammad Tahir-ul-Qadri has said that whichever 'direction' we have to go to for Qisas in the Model Town case, we would not hesitate from going. He said that the Prime Minister's continued silence on the persistent attacks on the country's integrity is an admission of his failure to lead the country. He said that instead of addressing the concerns and questions of the opposition, the PM has chosen to speak to the electoral public meetings on the government's funds. He said that the ruling family has got the clean chit from FBR with reference to the Panama leaks. He said that the corrupt and incompetent rulers are a big threat for the country. He asked all the political parties to rise above their narrow differences and take to the streets.
The PAT Chairman expressed these views while addressing the central Core Committee meeting of PAT here at the central secretariat. Dr Hassan Mohi-ud-Din Qadri, Khurram Nawaz Gandapur, Basharat Jaspal, Fayyaz Warraich, Brig (r ) Mushtaq, Farah Naz, Ahmad Nawaz Anjum, Mazhar Alvi, Ch Irfan Yousaf, Farhat Hussain Shah, Rana Muhammad Idrees, Sajid Bhatti, Jawad Hamid, Noorullah Siddiqui, were present on the occasion.
Dr Qadri said that obduracy of the Sharif family, their lack of understanding of ground realities, and advice of the unwise advisers have pushed them into blind alley. He said that as long as the Sharif family is in power, it would not be possible to investigate the Panama leaks, $200 billion parked in the Swiss banks and the 150 mega scandals of NAB. He said that Qisas and Solidarity movement of PAT has awakened people to such an extent that they would not be fooled by the rulers anymore. He said that the rulers are the biggest hurdle in the implementation of NAP.
The PAT Chairman said that we have started the consultation with our workers and leaders for the second round of the movement. He said that we would make an important announcement after consultation with the allied political parties.
The meeting lambasted the increase on GST on petroleum products, duration of load-shedding and prices of edibles before Eid-ul-Azha. It demanded the withdrawal of artificial increase. It also asked the government to implement NAP in letter and spirit.