Amnesty schemes meant to benefit corrupt mafias: Dr Tahir-ul-Qadri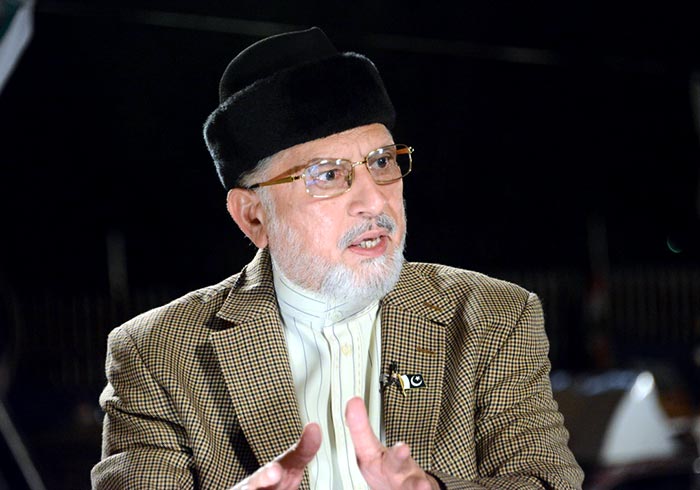 PAT Chairman Dr Muhammad Tahir-ul-Qadri has said that corruption, politics of deal-making and economic terrorism were promoted due to amnesty schemes and NAB. He said that the Nawaz government is going to introduce 11th amnesty scheme on the whole and fourth during its rule in favour of tax cheats, looters and corrupt mafias. He said that the idea behind introduction of amnesty schemes is to benefit the cronies and big business.
Dr Tahir-ul-Qadri stated this while addressing the core committee members here as well as Holland and France through video link yesterday. He also announced the constitution of six member committee consisting of overseas Pakistanis to pace up efforts to get justice in the Model Town case. Khalid Mahmood and Dawood Mash'hadi from UK, Tasneem Sadiq and Faisal Mirza from Holland and Muhammad Azam and Azhar Saddique from France would be the members of the committee.
The six-member committee to be headed by Khalid Mahmood will finalise the draft in connection with the Model Town case in consultation of the British law firm and play its role to raise the issue at the UN Human Rights Council, International Criminal Court and other human rights forums.
Speaking on the occasion, Dr Tahir-ul-Qadri said that all the promises made by the rulers have proven to be false including the promise of breaking the begging bowl. He said that foreign loans have destroyed the national economy. He said that massive loans are being taken by mortgaging the national honour, adding that it is the succeeding generations that will have to pay them back along with the interest.
He said that from 1960s to date, 10 amnesty schemes were introduced which only resulted in granting huge illegal concessions to drug smugglers, tax evaders, and corrupt mafias. He said that economic terrorists have been encouraged to go for the kills through these amnesty schemes whose cost the common man is paying in the form of inflated bills of gas, and electricity and increase in prices of eatables. He asked the rulers as to when they announced an amnesty scheme decreasing prices of the essential items.
The PAT Chairman said that owing to culture of corruption and commission prevalent in the country, reduction in the foreign direct investment to the tune of 53% has been recorded, which is evidenced by the report of the State Bank of Pakistan. He said that a country whose ruling family keeps its wealth abroad, how will anyone bring his capital in it?