Model Town legal battle enters decisive phase: Khurram Nawaz Gandapur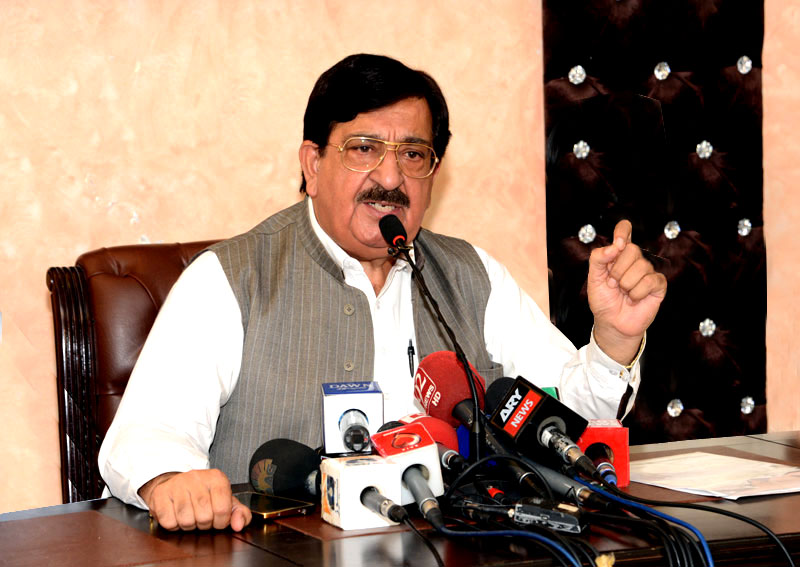 PAT Secretary General Khurram Nawaz Gandapur has said that our legal battle for justice in the Model Town case has entered a decisive phase. He said that 56 people brutally injured by the police have recorded their statements, adding that all documented proofs including audio and video evidences have been deposited in the anti-terrorism court. He said that we now await justice and hope that justice will be done in the matter and no expediency will be allowed to stand in administration of justice.
Khurram Nawaz Gandapur expressed these views while talking to media persons after meeting the families of the martyrs at the central secretariat yesterday. Noorullah Siddiqui, Sajid Bhatti, GM Malik, Sohail Raza, Mazhar Alvi, Irfan Yousuf, and Raja Nadeem were also present on the occasion.
The PAT Secretary General said that our struggle is for the sake of elimination of oppressive and exploitative system through democratic means. He said that Dr Tahir-ul-Qadri will soon announce the decisive second round of the Qisas movement. He said that we would not budge even an inch from our demand of Qisas in the Model Town tragedy.
In reply to a question, Gandapur said that the country remains stuck in the quagmire of problems and the perpetrators of Model Town tragedy and culprits involved in the Panama leaks do not have the capacity and competence to steer the country out of the unchartered waters. He said that the PM failed to highlight the Kashmir issue at the UN, adding that his real visit would start from his stay in London where he would review the accounts full of looted money. He said that it is our desire that the opposition political parties get united on the single point agenda of ousting the government from power through public agitation.
Khurram Nawaz Gandapur said that the PAT workers are waging exemplary struggle for elimination of corruption, oppression and injustice. He said that Finance Minister Ishaq Dar says that he has ordered thorough investigation into Bahamas leaks, adding that it has been five months since the Panama leaks issue came to surface but no action has been initiated to date. He said that all institutions have stated in the Public Accounts Committee that the existing law does not allow them to conduct inquiry into the Panama leaks. He asked the Finance Minister to tell as to how the Bahamas leaks will be probed. He said that corrupt rulers would not lay their hands on anyone because there are real corruption charges against them.