Present democracy a tyranny & dictatorship by majority: Dr Tahir-ul-Qadri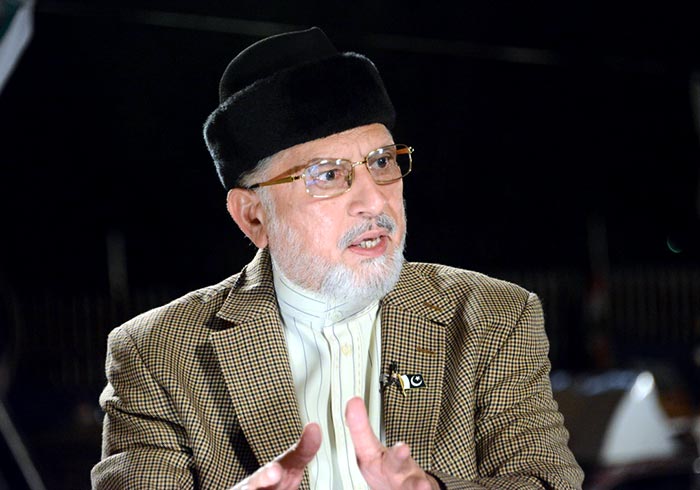 PAT Chairman Dr Muhammad Tahir-ul-Qadri has said that present democracy has changed into a majoritarian tyranny and the institutions of the government have become dysfunctional. He said that the system is not delivering. He said that even Parliament failed to say a word on the Panama leaks and the Model Town tragedy. He said that mafia is protecting this system and is being protected in return. He said that the institutions, big or small, are manned by the loyalists of the present rulers. He said what to speak of provision of justice, not even a leaf moves without their permission. He said that if elections are held without accountability and institutional reforms, the same lot of politicians will be back to power. He said that the PAT is the biggest opposition party of the present oppressive and corrupt system.
Dr Tahir-ul-Qadri stated this while talking to office bearers of European chapters of PAT yesterday. He said that change in the system, reconstitution of Election Commission as per Constitution, and institutional reforms are as important a task as sending the present rulers home. He said that NAB, FIA and FBR are the handmaiden of the Sharif family, adding what to speak of taking action on the Panama leaks, these institutions are not even willing to talk about the issue. He said that Parliament could not hold the Prime Minister to account nor did the Supreme Court take notice despite passage of six months.
The PAT Chairman vowed to continue waging struggle against the system till the last breath which has generated Panama leaks and the Model Town tragedy. He said that patriotic and democracy loving workers of PAT challenged the corruption kings and illegally formed Election Commission. He said that our workers are fresh and motivated to achieve the national democratic goals. He said that the system has been robbed of its capacity to even accommodate new faces. He said whether it is in-house change or new election is held, nothing would change for the better and the same lot of politicians will come back. He said that the nation needs real democracy as outlined in the Constitution and in its presence, no one will have to come out to streets to press for the demands. He said that unless across the board accountability is held and the institutions are depoliticized, the masses cannot become prosperous. He said that brain drain has taken place at a massive level during the incumbency of the present rulers. He said that for the brains of the nation to be brought back, corrupt system and corrupt mafias will have to be eliminated.