Khurram Nawaz Gandapur decries statement of Javed Hashmi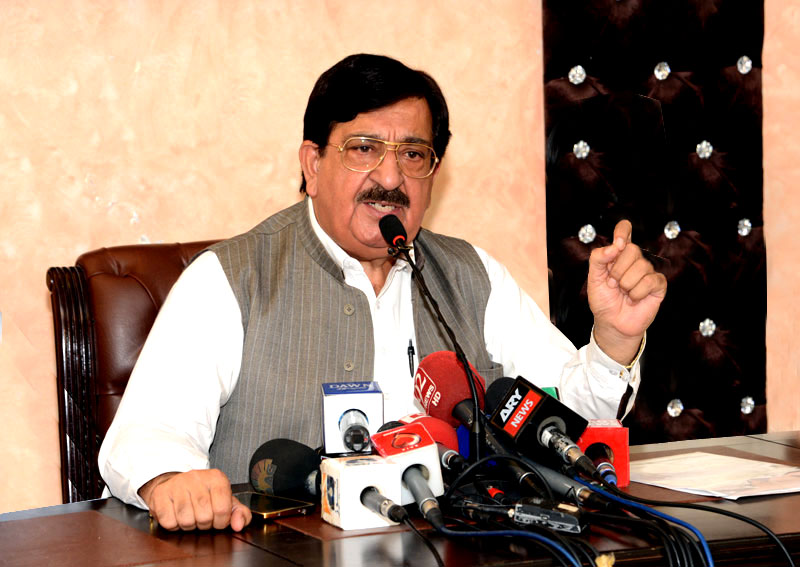 In his reaction to the statement of Javed Hashmi, PAT Secretary General Khurram Nawaz Gandapur has said that Dr Tahir-ul-Qadri does not play the politics of back-stabbing nor is he professional politician like Mr. Hashmi. He said that millions of people including the workers of Dr Tahir-ul-Qadri understand his politics quite easily and if Hashmi is unable to make sense of it, what can be done about it? He asked Javed Hashmi to tell the nation as to what kind of politics he has spent his entire life in and what lessons he learnt.
Khurram Nawaz Gandapur said that it goes to the credit of Tahir-ul-Qadri that he raised awareness about corruption of the ruling family among the masses. He gave the people an understanding of the Constitution and democracy, whereas Javed Hashmi left Imran Khan at a time when he was in the thick of the battle. He said that those leaving the struggle midway should ponder their ways of politics instead of criticizing Dr Qadri's politics. He said that Dr Tahir-ul-Qadri is living a purposeful life. He has a network in over 90 countries that is busy rendering great service to Islam, Pakistan and the whole humanity. He said that Javed Hashmi never played any constructive role in politics and did the politics of service to the Sharif family.