Month-long activities of Rabi-ul-Awwal get underway at MQI Secretariat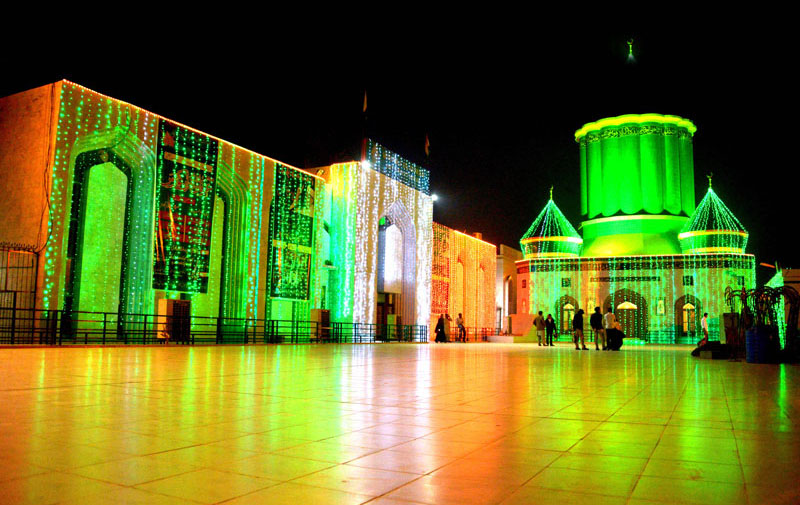 The advent of Rabi-ul-Awwal marks the the holy month of respect, celebration and festivity. With every faithful taking part in the month's long activities for spiritual blessings, the broad message highlighted by the month is peace, harmony, love, and tranquility. It is a month in which our personal happiness pales in comparison to happiness emanating from celebrations marking the grand event of the Holy Prophet's (PBUH) birth that changed the course of history.
The MQI has been using the holy month as an opportunity to spread the teachings of the Holy Prophet (PBUH) and reconnect the people with their beloved Prophet to strengthen their relationship with the exalted messenger of Allah (PBUH). Every year, MQI arrnages a series of events and programmes not only in Pakistan but also abroad that are aimed at promoting Islamic teachings of respect for humanity, peace, interfaith dialogue and love.
With the start of the holy month of Rabi-ul-Awwal, the Milad-related activities got underway at the central secretariat of MQI in Lahore. The chief programme on the eve of Rabi-ul-Awwal was the lamp-carrying procession, which began from the central secretariat and passed through various streets and roads of the Model Town. A large number of MQI workers, students of COSIS and the people of the area attended the procession. They were reciting Durood Sharif as they passed through different streets.
The central secretariat of MQI and other buildings associated with it have been decorated with electric bulbs. The roads leading to the MQI centre have also been decoated. The Naat programmes are being organized from the 1st to 10th of Rabi-ul-Awwal in which renowned Naat Khawans have the honour of reciting Naat in the honour of the Holy Prophet (PBUH). Milad feast is also organized daily in which hundreds of people have their dinner.
The chief highlight of the month long programmes is the International Mawlid-un-Nabi ﷺ Conference which is attended by hundreds of thousands of people from across the country in addition to renowned Qaris, Naat Khawans, Mashaykh, religious scholars, and noted political figures of the country. Shaykh-ul-Islam Dr Muhammad Tahir-ul-Qadri delivers his keynote address on the occasion, which is broadcast live around the world through internet and TV networks.
The 33rd edition of International Mawlid-un-Nabi ﷺ Conference is set to be held at The Mall Lahore this Rabi-ul-Awwal after the Lahore district administration refused to give permission to hold the event at the Minar-e-Pakistan.