Determined to get justice in Model Town case: Dr Tahir-ul-Qadri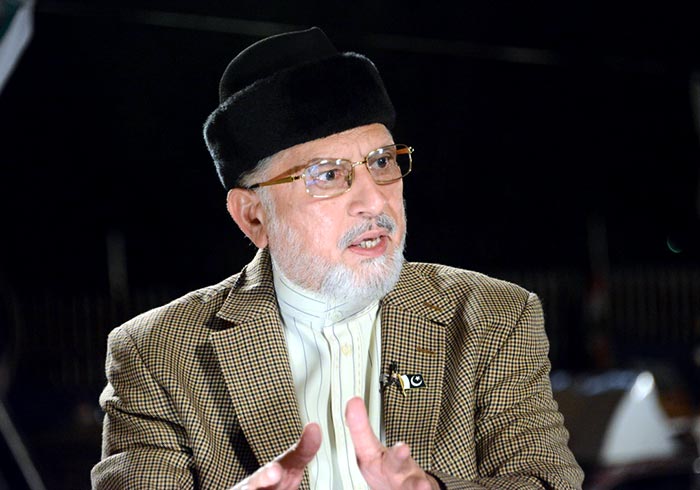 PAT Chairman Dr Muhammad Tahir-ul-Qadri has said that the Sharif brothers will be punished in the Model Town case and the blood of the innocents wil not go in vain. He said that the blood of the martyrs is a debt on the whole organization and he would not budge even an inch from the demand of justice in the Model Town case.
Dr Tahir-ul-Qadri made these remarks while talking to media men on the eve of departure for Karachi from Canada.
Dr Tahir-ul-Qadri said that the cabinet and the whole government machinery has been confined to devising ways and means to concealing the corruption of the Prime Minister and his family members. He said that the rulers do have the train to transport heaps of money abroad but no trail. He said that while it is possible to identify and understand the zigzag track of the CPEC but no telescope has been invented as yet to spot and determine as to how the London flats were bought and where did the money come from.
The PAT Chairman said that after burying the Cyril leak successfully, the rulers have now starting thinking the process to 'review' NAP and Operation Zarb-e-Azb. He said that the whole of our attention is focused on the cause of justice in Model Town case, adding that it has been two years since the tragedy took place but justice is still awaited. He said that the judicial commission's report on the Model Town carnage has not been released either. He said that the law is blind which comes into force in accordance with the status of the people.