Dr Tahir-ul-Qadri performs 'Umrah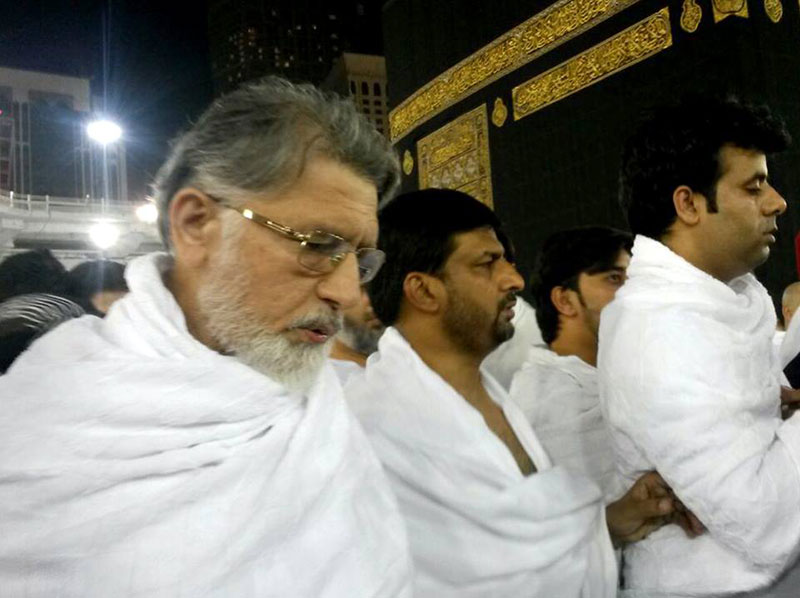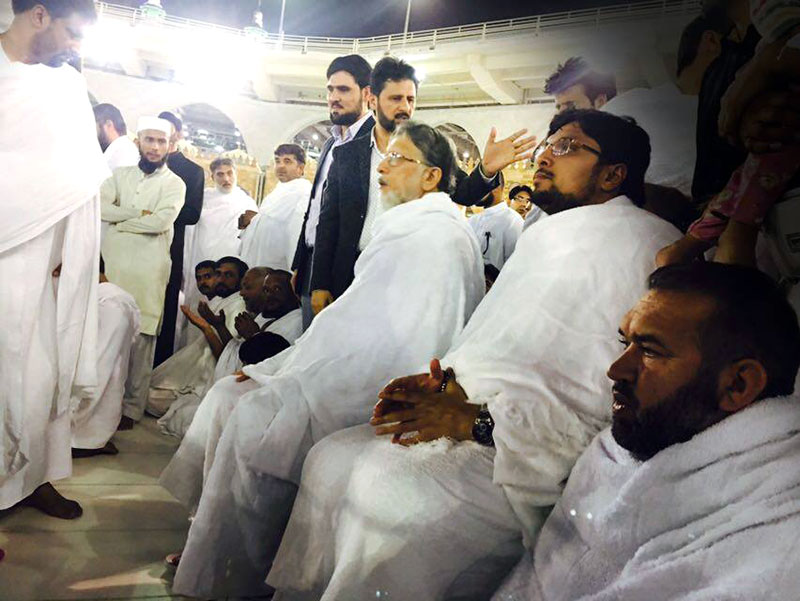 Shaykh-ul-Islam Dr Muhammad Tahir-ul-Qadri had the honour of visiting The Two Holy Mosques in the month of Rabi-ul-Awwal and performed 'Umrah. Dr Hassan Mohi-ud-Din Qadri, Dr Hussain Mohi-ud-Din Qadri, Sahibzada Hammad Mustafa Al-Madani, and Sahibzada Ahmad Mustafa Al-Arabi also accompanied him during the Umrah.
Dr Qadri along with his family members left Lahore for holy city of Madina on December 16, 2016 where he had the honour of paying his respects at the shrine of the Holy Prophet (peace and blessings be upon him). From there, he reached Makkah where he performed Umrah. At the time of paying his respects in both holy cities, he made special prayer for peace, and progress and prosperity of Pakistan and the Muslim world.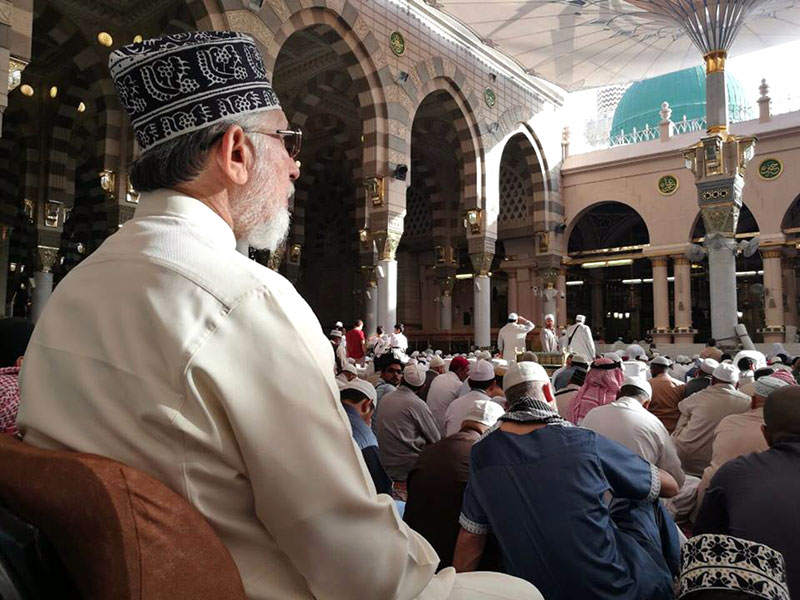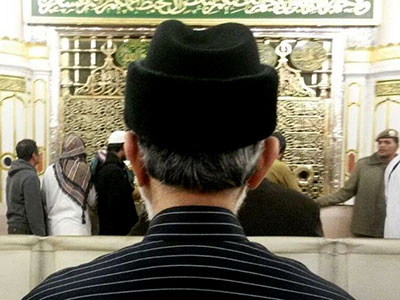 The members of the Pakistani expatriate community based in Makkah and Madina held a meeting with Dr Tahir-ul-Qadri. Speaking on the occasion, the founding-leader of MQI said that establishment of unity is inevitable among the Muslim communities to fight off the challenges of terrorism and extremism. He prayed to Allah Almighty to help Muslims overcome their challenges and achieve political stability in their lands. He also prayed for the Muslims of Kashmir and Palestine on the occasion.
During his stay in Makkah, Dr Safi Kaskas, co-founder of the Chicago University, USA, also called on Dr Tahir-ul-Qadri. Both leaders exchanged views on matters of mutual interest. Dr Kaskas paid rich tributes to Dr Qadri on his excellent services for the humanity.