Dr Tahir-ul-Qadri announces to bear educational & medical expenditure of Tayyiba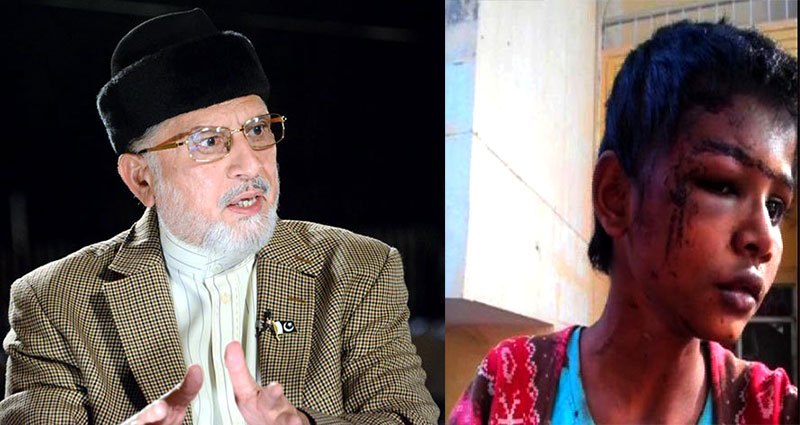 PAT Chairman Dr Muhammad Tahir-ul-Qadri has announced to bear all expenditures of medical treatment, education and residence of young child Tayyiba who was subjected to torture by the wife of a judicial officer in Islamabad. He directed the PAT leaders to establish a contact with the parents and guardian of the girl.
Talking to PAT Secretary General Khurram Nawaz Gandapur, Dr Tahir-ul-Qadri said that the parents of the girl Tayyiba can contact us whenever they feel like. He said that we would bear all expenses in relation to her residence, medical treatment and education. He strongly condemned the incidence of torture perpetrated over an innocent girl and added that the powerful class of people have little regard for the poor and the powerless. He said that things have come down to such a pass that the poor are left with no option but to forgive.
Dr Tahir-ul-Qadri said that inhuman and savage treatment was meted to the girl in the home of a judicial officer whose job is to dispense justice to the people. He said that there is no justice and rule of law in the country and it explains why the poor continue to get a raw deal. He said that negative attitudes that emanate from callous attitude of the ruling elite are plunging the society in a grave moral crisis.