PAT lawyers throw light on reasons of delay in filing of private complaint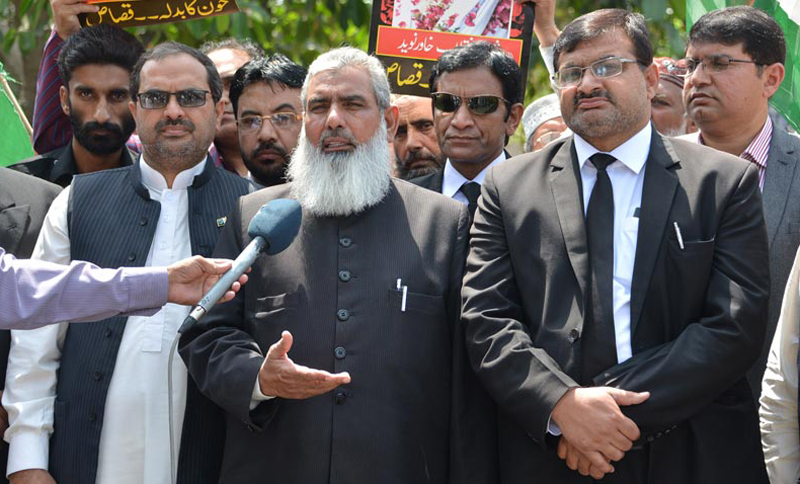 In the latest proceeding of the Model Town case, the Judge of the antiterrorism court asked the reason behind delay in filing the private complaint. Briefing the court, PAT lawyers, Rai Bashir Advocate and Naeem-ud-Chaudhry, said that the Faisal Town police refused to register FIR. On this, PAT knocked at the door of Justice of Peace but FIR could not be registered. A petition was filed with the Sessions Court which ordered the registration of FIR but the ministers and other accused went to the Lahore High Court against the order of the Sessions Court. The FIR could not be registered despite the rejection of the appeal of the ministers in the High Court.
The PAT lawyers further said that Dr Tahir-ul-Qadri had to lead a march from Lahore to Islamabad to press for registration of FIR. During the course of the sit-in, the former Army Chief Gen Raheel Sharif contacted the PAT leadership on the request of the government and we made the demand of registration of FIR. They added that it was on the order of the Army Chief that FIR was finally registered.
They said that the police still changed the text of the FIR several times and on our strong notice, the then Army Chief got the FIR restored with original text with anti-terrorism clauses included in it. They said that after registration of FIR, the government ministers offered to form a Joint Investigation Team with the consultation of the parties and kept us engaged in meaningless dialogue. Later on, the government formed a JIT unilaterally.
The lawyers said that we started legal proceedings to get a copy of the report of Justice Najfi Commission. In the meantime, the government was able to get a report of its choice from the unilaterally formed JIT. They said that FIR No. 696 held two police officials, family members of 42 martyrs and PAT workers responsible for the Model Town massacre and presented the challan in the antiterrorism court. They said that having been disappointed with the attitude of the government and biases approach of the police, we were forced to file a private complaint. They said that we were hopeful till the last hour that we will get justice but it was a vain hope. They said that our case is still in the High Court about the report of the Baqir Najfi Commission and await justice.
Rai Bashir Advocate informed the court that we submitted our reasons of delay in filing the private complaint. He said that there is no law which declares the delayed filing of private complaint illegal. The PAT lawyers concluded their arguments.