Dissociation with Qatari govt shows that letters are fake: Dr Hassan Mohi-ud-Din Qadri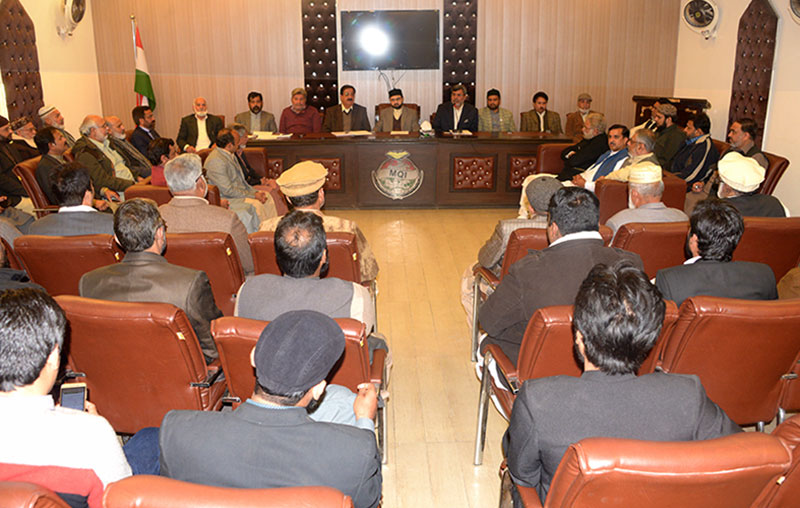 A meeting of PAT Central Punjab was held at the central secretariat with Dr Hassan Mohi-ud-Din Qadri in the chair. In his conversation with the participants, Dr Hassan said that dissociation of the Qatari government from the letters written by the Qatari prince proves that these letters are fake. He said that the ruling party is expert in churning out fake things. He said that the state is getting weak due to incompetence of the institutions. He said that the people will have to choose between corruption and honesty, adding that the government-sponsored fake surveys cannot hide the failure of economic policies of the rulers. He said that the Kashmir issue can never be resolved as long as corrupt people continue to remain in power.
Dr Hassan Mohi-ud-Din Qadri said that if we have to get rid of electoral rigging, then reforms in the system of elections are inevitable. He said that Dr Tahir-ul-Qadri is the only leader who can eliminate the menace of corruption from the country. He said that the PAT has started countrywide mass contact drive. Khurram Nawaz Gandapur, Bashrat Jaspal, Sajid Bhatti, Mushtaq Nonari Advocate, Raja Zahid, Syed Shahid Shah, Mian Rehan Maqbool, Mian Abdul Qadir, Ch Afzal Gujjar, Tanvir Azam Sandu, Arif Ch and others were present on the occasion. The presidents of various chapters of PAT from different districts presented performance reports.
Dr Hassan Mohi-ud-Din Qadri extended his fullest support to the Kashmiris' struggle for right to self-determination and demanded that the people of Occupied Kashmir be given right to determine their future in line with the resolutions of the UN. He said that human rights organizations should be allowed entry into the valley so that they can assess the state of human rights and suppression of fundamental rights of the Kashmiris.
The Chairman of MQI Supreme Council said that the powerful rulers are sitting on the report of Justice Najfi so that real perpetrators of the tragedy are not identified. He said that the Sharif brothers, federal and provincial ministers, and police officers are our main accused and their names have been mentioned in the private complaint. He said that it is our demand that they should be summoned in the court of law and in the light of available and irrefutable evidence, they should be tried and punished under the law.
Speaking on the occasion, Khurram Nawaz Gandapur said that ceremonies will be held on February 19 to celebrate the birthday of Dr Muhammad Tahir-ul-Qadri in which his services and contributions will be highlighted. A resolution was also adopted to express complete solidarity with the Kashmiri people on the occasion.