Court of people has delivered its verdict against Sharifs: Dr Tahir-ul-Qadri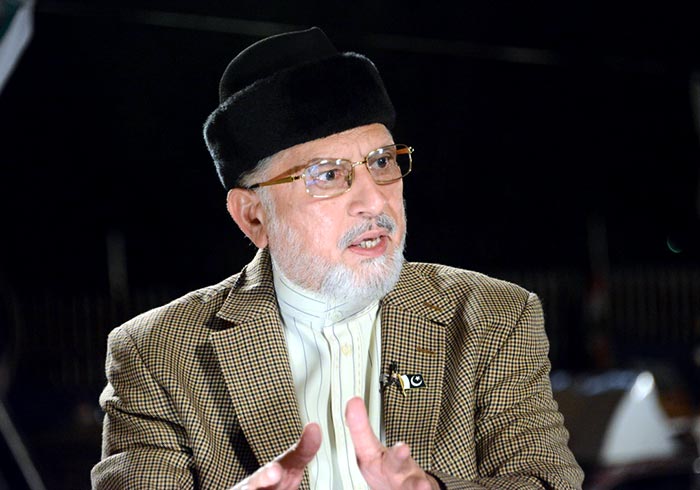 PAT Chairman Dr Muhammad Tahir-ul-Qadri has said that the attack on judges' van in Peshwar does not seem to be an incident of terrorism from the hindsight. He said that a message has been sent through this attack. He said that it is strange that those who have carefully held the registries of their properties have not made an account or prepared a statement of their wealth. He said that funny arguments put forward by the Sharifs in the SC are affecting the ratings of the comedy programmes on TV channels.
Dr Tahir-ul-Qadri stated this while talking to senior PAT leaders on telephone yesterday. Khurram Nawaz Gandapur, Bashrat Jaspal, Nooruallah Saddiqui, Fayyaz Warriach, GM Malik, Sajid Bhatti and Jawad Hamid were also present on the occasion.
Dr Qadri said that one decision will come from the court of law and there is another decision that the court of the people has already delivered and it has held the Sharifs guilty of money laundering. He said that it is on everyone's tongue that they have looted the country. He said that the bitter tone of the ministers is reflecting their internal anxiety and fear.
The PAT Chairman said that the nation wants to see the characters involved in the Model Town and Panama cases punished for their crimes. He said that it is a coincidence that whenever the Sharif government is in danger, bomb blasts and unprovoked firing on the Line of Control start. He said that the Punjab CM says that those who have bloodied their hands with the blood of innocent people in the incidents of terrorism would not be able to escape justice. Responding to it, he said that whether it is the innocent people of Quetta, Karachi, Peshawar or Model Town, their killers will not be able to escape punishment in the court of Allah.
The PAT Chairman was briefed about the Model Town case in antiterrorism court.