Time for bold decisions has arrived: Dr Tahir-ul-Qadri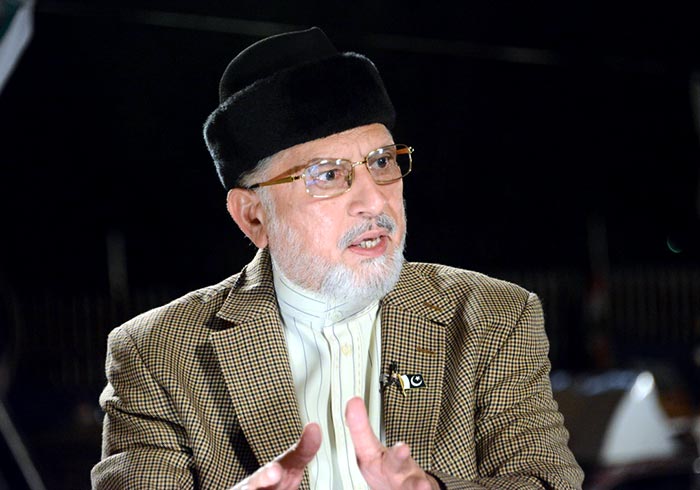 PAT Chairman Dr Muhammad Tahir-ul-Qadri has strongly condemned suicide blast inside the shrine of Lal Shahbaz Qalandar. He said that terrorists are taking the lives of innocent citizens every day and there is no one to reassure them of security of life. He asked the institutions to tell as to where the people should go for protection of their life and property. He said that our shrines, markets, roads and worship places are not secure.
Dr Qadri said that through bomb blasts in all the four provinces, the terrorists have sent out a message that they are getting stronger. He said that this latest wave of suicide bombing have turned the people into psychological patients. He said that we have said it many times that the present rulers will not implement NAP in its entirety. He said that terrorists were scared of the punishments that were handed down by the military courts which the so-called democratic rulers have removed. He asked whether the decisions that deal with the survival and protection of the nation are taken this way.
Dr Qadri said that first and foremost effort of the present rulers is focused on how to navigate out of the Panama waters and to throw dust in the eyes of the people. He said that time has come for the bold decisions in the larger interest of the nation.