After humanity, justice being killed now in Model Town case: Dr Tahir-ul-Qadri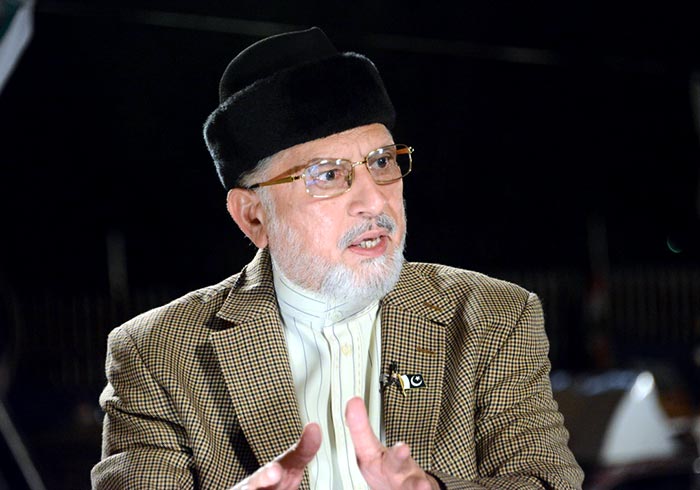 PAT Chairman Dr Muhammad Tahir-ul-Qadri has said that the rulers know that if the Justice Baqir Najfi commission report is published, they will be caught. He said that we are hopeful that the families of martyrs of Model Town tragedy will get justice before the announcement of second phase of the Qisas movement. He said that the time would change and the perpetrators of Model Town tragedy will be held answerable. He said that we are fighting for the rights of every oppressed person in society. He said that our lawyers presented solid proofs in the antiterrorism court, adding that we would exercise our legal right to challenge the dissenting part of the verdict of the court.
Dr Tahir-ul-Qadri said that unless the masterminds of Model Town tragedy are brought to justice, the real story behind the horrible tragedy will not be known nor will its characters be unveiled and justice will not be served either. He said that FIR and private complaint in the Model Town case are a reality, which no one can deny.
Dr Tahir-ul-Qadri expressed these views while talking to senior leaders of the PAT on telephone yesterday. He said that the antiterrorism court has summoned IGP as one of the accused in the Model Town tragedy, whereas the news is that a recommendation to confer 'Sitara-e-Imtiaz' on him is being made. He said that the timing of summon and recommendation of 'Sitara-e-Imtiaz' is noticeable. He asked as to what is the performance of IGP except getting innocent citizens killed in Model Town, blindly obeying the Sharif brothers, getting the lowly police officials at the hands of Choto gang due to flawed planning and turning Punjab into hotbed of terrorists.
Dr Qadri said that Justice Baqir Najfi called for telephone record of intelligence agencies during the investigation of Model Town tragedy, which showed who called who. He said that it was after the call of Punjab chief executive that carnage started in Model Town. He said that unless he is summoned, how come this entire record is brought to the fore? He said that in the criminal cases, the burden of proof lies on prosecution but it is supporting the killers instead of the oppressed in this case. He said that humanity was killed followed by murder of justice now. He said that we have some of the proofs, whereas police and intelligence agencies have other proofs. It is now up to the court to call in any party for production of the proofs and record. He said that we will knock on the doors of the Lahore High Court with a request to summon the accused.