PAT extends support to Operation 'Radd-ul-Fasaad'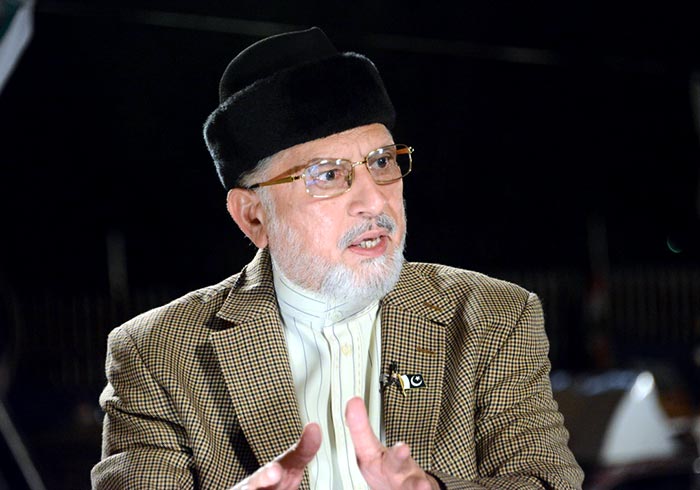 PAT Chairman Dr Muhammad Tahir-ul-Qadri has said that the greatest of the miscreants are part of the government, and asked whether operation will be carried out against them? He said that Pakistan Awami Tehreek fully supports the launch of operation named 'Radd-ul-Fasaad' by Pakistan Army.
Talking to senior party leaders from abroad, he said that it was with great consensus that the National Action Plan was approved but the government tore it into pieces. He asked whether those who attacked the national security through news leak will also be targeted as part of the operation. Will those who did not mention the name of RAW agent Kalbhushan also feel the heat of the operation? Whether those who shed the blood of innocent people in Model Town be rounded up for their crimes?
Dr Tahir-ul-Qadri said that we had extended our unstinted support to the NAP in larger national interest, adding that we are supportive of each initiative of any institution that aims to humble the terrorists and restore peace in the country. He however added in the same breath that we have to ponder as to what results were achieved under NAP.
The PAT Chairman said that the military courts can play an important role in the success of operation Radd-ul-Fasaad and therefore their term should be extended first. He said that any institution or agency that takes solid steps for elimination of terrorism and extremism has our best wishes and prayers.
Dr Qadri said that terrorists are the biggest enemies of the country who have hit at the roots of the country. He said that tree of terrorism has taken years to blossom in Punjab, why is there a cap of 60 days for Rangers to carry out operations? He said that if the rulers want terrorism to be eliminated, why they then talk about 'days'?
He asked whether military courts got an extension after conclusion of two years and whether NAP was implemented in letter and spirit despite passage of two years and three months. He said that if the operations by Rangers are to be made result-oriented, then they should be allowed to continue till the last of the facilitators, and abettors are caught and sleeper cells are busted.