4-phase Peace Initiative of MYL successfully concludes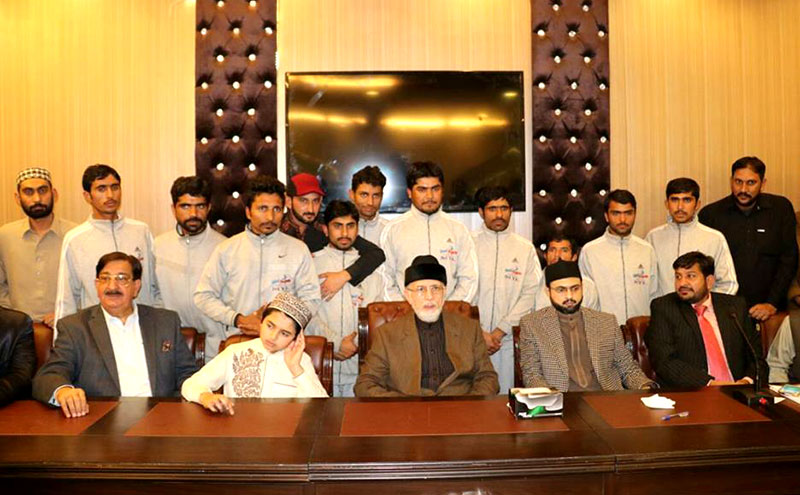 PAT Chairman Dr Muhammad Tahir-ul-Qadri launched a countrywide peace initiative to protect the youth from the poisonous ideology of extremism and terrorism. Minhaj-ul-Quran Youth League vowed to take this message of peace to every nook and corner of the country. It held different events across the country in this regard.
Inaugural ceremonies of peace initiative were held in Karachi and Rawalpindi in the first phase in which Dr Hussain Mohi-ud-Din Qadri put his signatures on the peace resolution and thus formally launched the peace drive.
Peace training workshops were held in 60 cities under the banner of Peace Council with an agenda to prepare the peace workers in the second phase. More than 3000 peace workers were equipped with necessary knowledge and information to promote awareness about peace and harmony in the country. These workers are taking the message of peace to every household.
A cycle rally was arranged in the third phase to project the peace initiative at the national level. This rally started from Karachi on Nov 20, 2016 from Karachi and reached Peshawar in a span of month. During the journey, it passed through 50 cities and raised awareness about the message of peace of Dr Tahir-ul-Qadri. This was the biggest every activity of this kind by any youth organization in the country.
The fourth phase of the peace initiative involved reaching out to the youth by getting them to sign the peace petition. The peace workers formed teams and contacted workers at a mass scale. Hundreds of thousands of people were persuaded to put their signatures on the petition after educating them about the peace dividends. The idea was to convey a strong and loud message to the UN and international community that the people of Pakistan are peace loving, moderate, tolerant and hate extremism and terrorism of every kind.
The peace initiative turned out to be a major success.