Govt looking for 'suitable' judge: PAT lawyers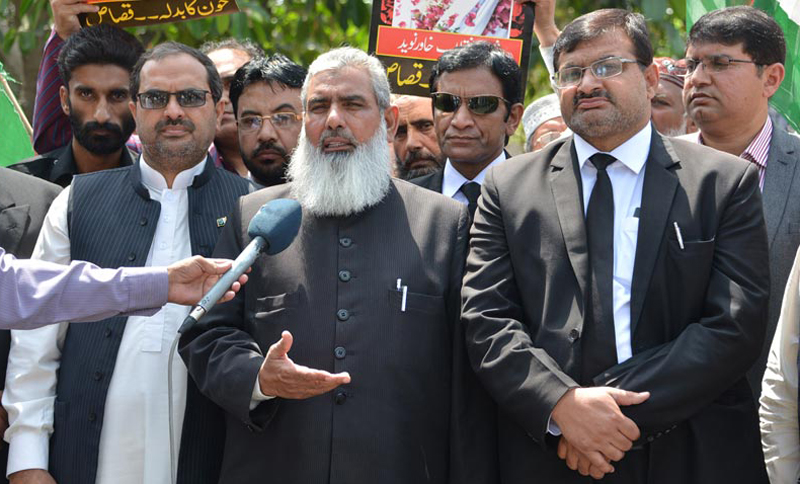 Talking to media outside the anti-terrorism court, PAT lawyers have said that the rulers are Punjab are not able to find 'suitable' judge to hear the Model Town case and it is for this reason that the case of murder of 14 innocent people has been handed over to a reader who is giving dates.
These views were expressed by PAT lawyers Naeem-ud-Din Chaudhry, complainant Jawad Hamid, and Shakeel Mumka Advocate. They said that according to our information, the ATC judge Chaudhry Azam had summoned the Punjab Chief Minister, Rana Sanaullah, and Dr Toquir Shah as accused in the Model Town case but their names were taken out in the last hour. They said that the Punjab rulers also asked for taking the names of former IGP Mushtaq Sukhera and DIG Rana Abdul Jabbar out of the list but the ATC judge did not accept their 'request'. As a result, Chaudhry Azam was transferred and now the Punjab government is on the lookout for a 'suitable' judge.
Jawad Hamid said that we are being given dates on dates and no police officer is presenting himself before the court. He said that arrest warrants for the absconders have not been issued. The case has now been handed over to the reader following non-appointment of a judge. He said that the Punjab government is influencing the case, adding that the next hearing will now take place on May 15. He said that the police held SHO Sheikh Amir Saleem responsible in its investigation and now he has been released and posted as SHO Nishtar colony police station. He said that we are being pushed to street agitation for justice.