Normalization of ties with Afghanistan & Iran demanded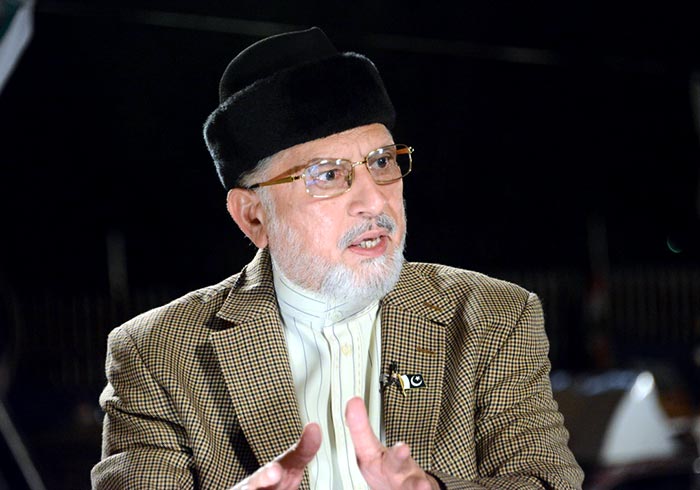 PAT Chairman Dr. Muhammad Tahir-ul-Qadri has said that he has never seen as strained relation with brotherly Islamic countries of Iran and Afghanistan as he is witnessing now. He demanded that Pakistan's ties with Afghanistan and Iran must be normalized and the disputes be solved amicably through dialogue. He further noted that the terrorists were the common enemy of all three countries and they would try to exploit this strained environment to execute their nefarious design. "Therefore it is imperative to concentrate on formulating joint strategy to tackle terrorism in addition to removing the misunderstandings," he suggested.
The PAT Chairman stated this yesterday while talking to the leadership of PAT central Core Committee telephonically. He said that rulers must also improve relationship with the immediate neighbouring countries. He warned that the recent upsurge in strained ties could have negative impact on the ongoing war against terrorism. He demanded Pakistan, Iran and Afghanistan to forge united front and work collaboratively to eliminate the terrorism and uplift the living standard of their respective public. He further suggested that these countries must exchange their technical skills, counter terrorism experience, and resources in order to eliminate the terrorism completely.
Dr Tahir-ul-Qadri warned that Pakistan was being isolated regionally and termed it as the government's failure at the diplomatic and foreign policy level. He further added that blame game by brotherly Islamic country was not in the interest of people of Pakistan and state. He further stated that Pakistan was passing through the most critical time of its history that urgently required the leadership that had vast experience and deep understanding of international, regional and local geostrategic circumstances but unfortunately our rulers were myopic, visionless and slave of their personal interests.
Dr Qadri suggested that parliamentary debate must be organized on the ongoing tense relations and exchange of delegates with Iran and Afghanistan on social, religious, economic, political and military level be deployed as the diplomatic initiative to remove the misgivings and misunderstanding among the brotherly Islamic countries, adding that all of three countries had such persons who could play their effective role to improve the relations. He demanded that the parliament must take the nation into confidence about the ongoing situation. "Why is the joint parliament session not being called to discuss the matter of national security", he questioned.