None of institutions interested in providing justice: Khurram Nawaz Gandapur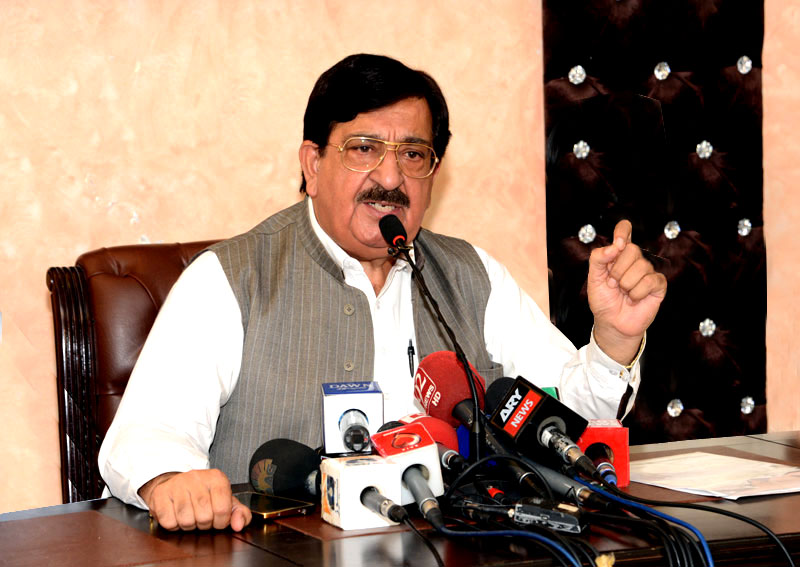 PAT Secretary General Khurram Nawaz Gandapur has said that the PAT workers are losing the temper, and none of the institutions was taking interest in providing justice to the martyred workers. He added if the workers did not get justice, they would have no alternative but thronging the street again for sake of justice, and this time we would not abandon the protest unless the our martyred workers got the justice. He said that the Sharif brothers and Rana Sanaullah were the murderers of our workers and they had got clean chit from their own the JIT. The rulers were used to conducting inquiries from their own personal servants. He was talking to the PAT officials yesterday.
Khurram Nawaz Gandapur demanded that the Justice Najfi's report must be made public and investigation into the all accused be conducted named in the FIR that had been lodged in the light of recommendations given in the report. He demanded that the bereaved families, who had been pleading their case since 3 years, were given justice. He said while severely criticizing the provincial minister, Rana Sanaullah that all the atrocities and barbarities of Model Town incident were committed under the supervision of Rana Sanaullah and he also got clean chit from the same JIT, while noting that he was declared murderer in Justice Njafi's judicial report. He observed that the shedding the blood of the innocents was more sinful than looting the resources of country.
The PAT Secretary General said that had the JIT constituted for investigating the Model Town incident conducted the investigation under the direct supervision of Supreme Court and transparent investigation had been ensured, the perpetrators of heinous crime of killing the innocent men and women would have met their end now. He further added that delaying tactics were being deployed against them, we were not getting justice and adjournment after adjournment were being given in order to prolong the case. He said that despite the current rulers were well-entrenched in the system, we were neither frightened nor enslaved of any reconciliation and could come to roads at any time, if our leader deemed imperative. "We are watching the institutions responsible for dispensing justice just for formalities, and they had better hold the perpetrators according to the law", he concluded.