Itikaf a source of peace & connection to Allah: Sardar Latif Khosa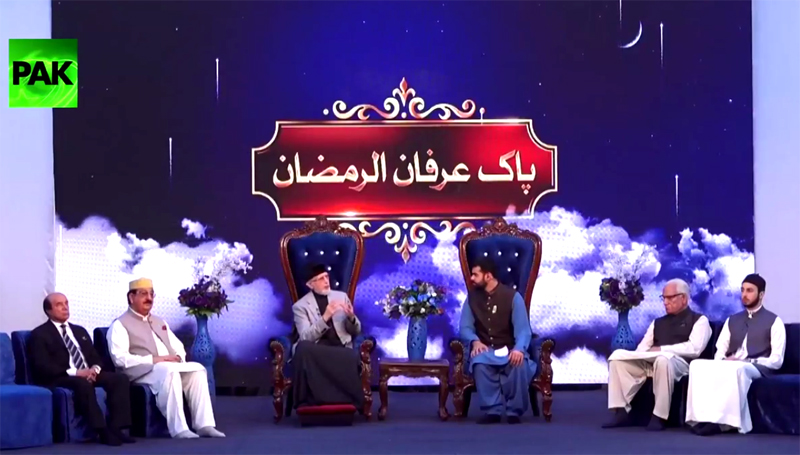 MQI leader Dr. Muhammad Tahir-ul-Qadri is providing exemplary spiritual training as well as higher education to the youth. PPP senior leader and former Governor of Punjab Sardar Latif Khosa said this during his meeting with Dr. Qadri. The senior PPP leader visited Itikaf City on the invitation of MQI. The senior lawyer, Ahmad Raza Kasuri, columnist Dr. Ajmal Niazi, and PPP leader, Shaukat Basra were also present at the occasion. The leaders visited the Itikaf City and had iftar dinner with the PAT Chairman.
Speaking on the occasion, Ahmad Raza Kasuri said that it was great service on the part of Dr. Tahir-ul-Qadri to gathering thousands of young men and women and teach them the lesson of how to live honourably.
Dr Ajmal Niazi observed that the spiritual gathering of Itikaf City proved refreshing for his faith. He noted that it was great service to give training to the youth for the sake of Allah in this chaotic age. He further added that we congratulated Dr. Tahir-ul-Qadri on promoting this noble and national cause.
Shaukat Basra said that he was visiting the Itikaf City for the first time and felt like joining the gathering as a Mutakif. He vowed, God willing, to become the part of Itikaf City next year.
The PAT Chairman thanked the guests for their visit. Khurram Nawaz Gandapur, Shahzad Rasool, Sajid Mahmood Bhatti, Haji Muhammad Ishaq and other leaders welcomed the worthy guests on their arrival and took them to the tour of the City.