Educating youth about dangers of ISIS is our responsibility: Dr Tahir-ul-Qadri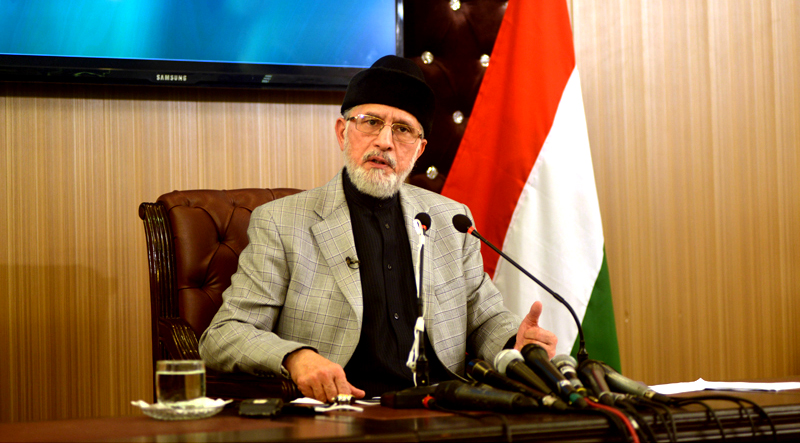 PAT Chairman Dr Muhammad Tahir-ul-Qadri has said that saving the youth from the false and misleading ideology of ISIS is the collective responsibility of each one of us. He said that the Islamic world has been deeply hurt by scourge of terrorism as terrorist organizations are acting upon their political and economic agendas with their narrow ideologies. Their objective is to create chaos and instability and destroy peace.
Dr Tahir-ul-Qadri made these remarks while talking to the leaders of the overseas chapters of MQI in London yesterday. He said that MQI has the distinction of presenting an alternative narrative against terrorism that consists of 25 books, adding that it has played a leading role in educating the youth ideologically and intellectually about the challenges posed by the terrorist organizations such as ISIS.
It is important to mention here that Dr Qadri has gone to the UK from Pakistan to attend a three-day Al-Hadaiya camp against terrorism. The camp will be inaugurated on August 26 and conclude on August 28 that will be attended by more than 500 British Muslim youths. Dr Tahir-ul-Qadri will deliver his special lectures on the counter-terrorism narrative in the camp.
Dr Qadri said that associating terrorism and taking of human lives with the Islamic teachings is gross violation of what Islam stands for. He said that MQI strongly rejects the narrative of terrorism peddled by the terrorist organizations such as ISIS and others and considers familiarizing the followers of all religions to counter-terrorism narrative in general and the Muslim youth in particular its foremost responsibility.