Dr Tahir-ul-Qadri calls for release of Model Town Commission report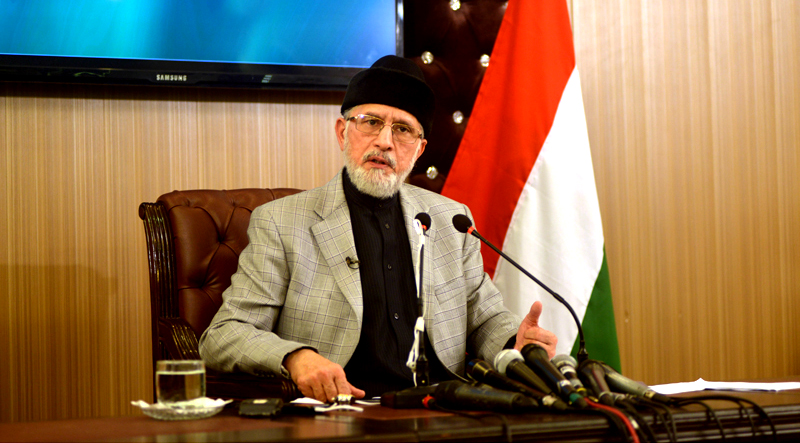 PAT Chairman Dr Muhammad Tahir-ul-Qadri, while talking to PAT lawyers on telephone, has said that there is no difference between Nawaz and Shahbaz Sharif as both are corrupt, liars and responsible for Model Town tragedy. He said that both are the two sides of the same coin. He said that Justice Najfi Commission report is not being published because it contains names and addresses of the killers of innocent people. He said that a pledge was made with the family members of the martyrs that the hearing of the government's appeal against the LHC verdict to release the report will be conducted on daily basis but it has not been fulfilled.
Dr Tahir-ul-Qadri said that the Sharif brothers pay their lawyers for skipping the court hearings. Thus the resources of the government are spent on denying justice to the oppressed. He said that provision of justice to the people who were wronged by police is the foremost responsibility of the state but the current so-called democratic rulers have created hurdles in the way of justice. He said that if the oppressed take to streets to seek justice this time round, they will not go back.
The PAT Chairman said that the government lawyers are using the traditional tactics from the playbook to skip and delay the hearings of the appeal filed by the government against the decision of the single member bench of LHC. He prayed to the court not to give relief to the killers. He said that the oppressed should be heeded, adding that delay in dispensation of justice is causing massive anxiety among the workers and family members of the Model Town tragedy. He said that we never took law in our hands and always adopted legal battle, stating that on the other hand, the rulers always used law to their advantage and killed justice. Even now the decisions of LHC are being ridiculed. He said that culture of fascism is being promoted due to lawlessness spawned by the rulers. He said that the more the delay in handing down justice the more the risks involved.