Dr Tahir-ul-Qadri demands poly graphic test of PML-N leadership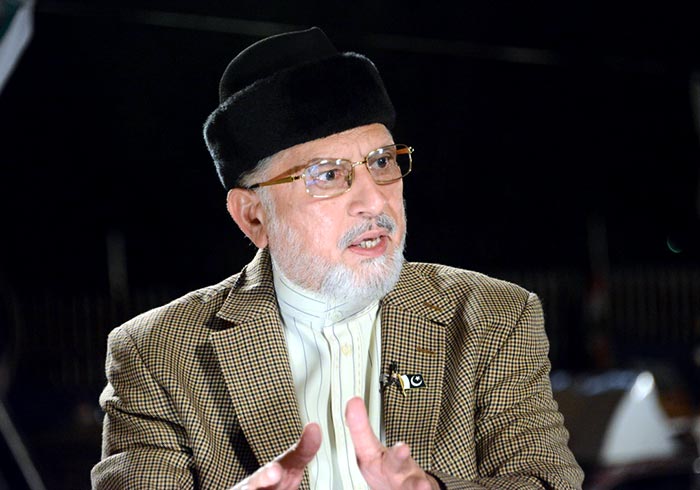 PAT Chairman Dr Muhammad Tahir-ul-Qadri has said that poly graphic test of Nawaz Sharif and Shahbaz Sharif should be conducted and their names should be included in the Guinness Book for telling lies to the institutions of justice and accountability for last one and half years. He said that both Nawaz and Shahbaz Sharif have continually been telling lies with regard to money trail in the Panama leaks case and Model Town tragedy respectively, which has made their poly graphic test inevitable.
Dr Tahir-ul-Qadri made these remarks while talking to the senior lawyers of PAT yesterday. He demanded the release of Justice Najfi Commission report, opening of Hudaibiya Paper Mills case and Volume 10 should be placed in the libraries to show the real face of the elite to the people. He said that the historic SC verdict in the Panama papers case and the JIT investigation report should be made part of syllabus of criminology for the students in order to stop money laundering. He further said that till corruption cases in the accountability court are concluded, Nawaz Sharif should be arrested and kept in jail so that the accountability court could pass its judgment within the timeframe specified by the SC. He said that no relief should be provided to those who looted national wealth and killed innocent people.
The PAT Chairman said that merely issuance of notices and warrants of arrest are not enough. The corrupt lot are able to use such measures as vindictive action in an effort to fool the people. He said that it is high time that real accountability was started. He said that instead of being ashamed, those who had their assets increase by 91% have the gall to look in the eye of institutions of justice and accountability. He said that if the institutions are strong, then the criminals cannot dare show any defiance. He said that if any laundry scheme for the corrupt elite was introduced, the nation will never accept such an action. He said that we are waiting for publication of Justice Najfi Commission report, adding that there is something in it because of which the government is not releasing it.