LHC bench asking for Najfi commission report an important development: Dr Tahir-ul-Qadri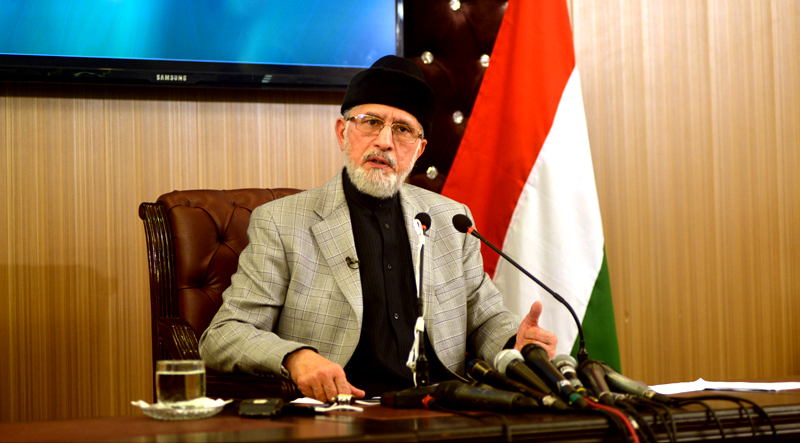 PAT Chairman Dr Muhammad Tahir-ul-Qadri has said that the order of the bench of the Lahore High Court to Punjab government to present the Baqir Najfi commission report for its in-camera perusal is an important development towards justice. He said that it is hoped that the lawyers of the martyrs of Model town massacre would also be provided the report to study. With the judicial report becoming public, our justice system would be further strengthened and the killers would be exposed. He said that the full bench of Lahore High Court has ordered the Punjab Government to present the report for its perusal.
Dr Tahir-ul-Qadri asserted that we appealed to the judge of the anti-terrorism court to go into the details of the Baqir Najfi report in order to reach the decision with the clarity of mind but regrettably our appeal was rejected. He demanded that if the accused of the Panama case may be allowed to study volume 10, why can the families of the martyrs of the Model Town massacre not be allowed the same? He said that with Baqir Najfi commission report being made public, the killers would be exposed.
In his telephonic address to the members of central Core Committee, Dr Tahir-ul-Qadri demanded that all those Pakistanis whose names appeared in the Paradise Leaks should be proceeded against by NAB, FIA and other investigative agencies without further delay. He further said that there is a scope in monarchical system of government to arrest the princes involved in corruption but strangely enough, there is no such possibility in the democratic set-up of the elite. The off-shore companies of the prince who arranged a letter for the Sharif family as an evidence of their money trail have been discovered. This is a wake-up call to our agencies to expose the real business relations between the princes of both countries in order to expose the evil nexus of corruption. All the national and international partners of the elite have been found to own offshore companies in the Paradise leaks, he concluded.