Whole government should go home on controversial amendment: Dr Tahir-ul-Qadri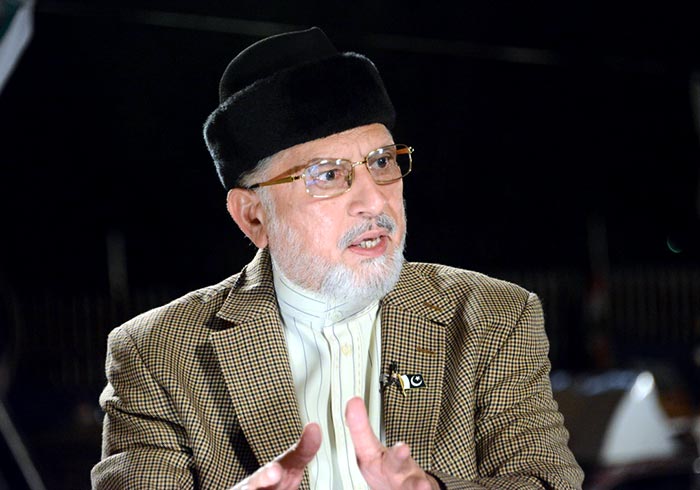 PAT Chairman Dr Muhammad Tahir-ul-Qadri has said that it is not one minister but the whole government that has tinkered with the law regarding the finality of the prophethood. He said that unless the cabinet and the prime minister approves the draft bill, it is not moved to the assembly for legislation. He said that the change in the law was not coincidental, adding that the probe report being hushed up is a matter of concern. He said that one minister was made to resign to save the skin of the mastermind. He said that whether it is Model Town judicial commission report, or Dawn News report or the finality of the prophethood report, the rulers refuse to make any report public whose findings are not of their liking. He said that resignation of the government that has been involved in killing innocent people, looting state resources and changing the law concerning the finality of the prophethood, is inevitable.
Meanwhile, a meeting of PAT consultative council took place with Dr Hassan Mohi-ud-Din in the chair. It reviewed all the arrangements in connection with the 34th International Milad Conference at the Minar-e-Pakistan. The meeting gave a go-ahead for preparations to begin at the site of the Conference. It is pertinent to mention here that Dr Tahir-ul-Qadri has reached Pakistan where he will address the Conference as the keynote speaker. 70 administrative committees were set up to make arrangements for the mega event of MQI.