Dr Tahir-ul-Qadri visits Bait-ul-Zahra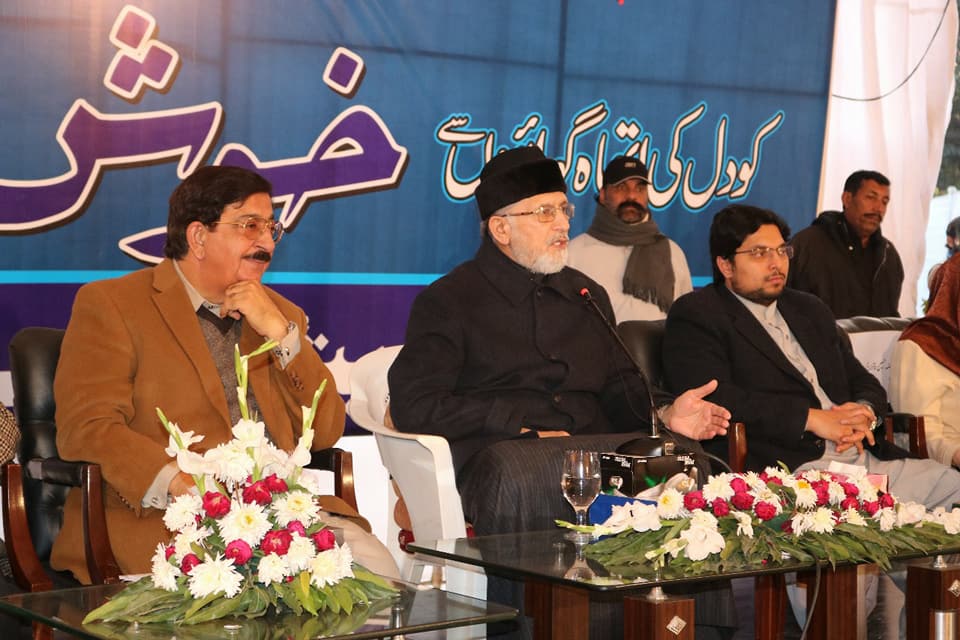 On December 18, PAT leader Dr Muhammad Tahir-ul-Qadri visited Bait-ul-Zahra, a residential institute for deserving but intelligent female students that is being run under the banner of Minhaj Welfare Foundation. On his arrival at Bait-ul-Zahra, Mudassara Baloch received the PAT Chairman. President of MQI Dr Hussain Mohi-ud-Din Qadri, Mrs. Fizza Hussain Qadri, Brig. (r ) Iqbal Ahmad Khan, Khurram Nawaz Gandapur, Vice Chancellor Minhaj University Dr Aslam Ghouri, GM Malik and Adnan Javed were also present on the occasion.
Addressing an intellectual gathering in Bait-ul-Zahra, Dr Tahir-ul-Qadri said that the educational vision of MQI is not just to issue academic degrees but to produce good citizens and set up peaceful society through a combination of training and the state-of-the-art education. He said that we want such a society in which rights of all citizens without any discrimination of caste, creed and colour are secured. He said that we want to produce such a generation that guarantees the progress of Pakistan and serves its interests as ambassadors of Pakistan and Islam both inside and outside the country. He said that he is pleased to note that the educational and moral targets that were fixed for institutions of MQI are being achieved.