Peace of South Asia depends on resolution of Kashmir issue: Dr Tahir-ul-Qadri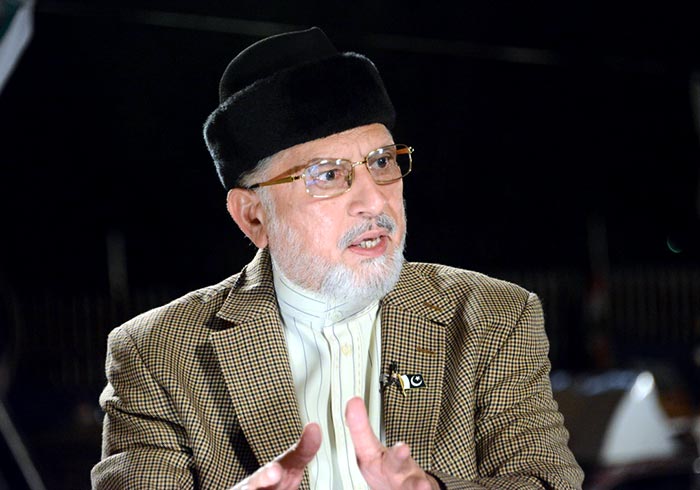 PAT Chairman Dr Muhammad Tahir-ul-Qadri has said that the brave and peace loving Kashmiris have rendered huge sacrifice in order to get internationally sanctioned right to self-determination. He said that the world community should respect these sacrifices and play its role in the resolution of the longstanding Kashmir dispute in line with the UN resolutions. He demanded that the Kashmir should be declared as 'no military zone', the fundamental rights of the civilian population should be respected and the international organizations should be allowed access to the held valley.
In a statement on the Kashmir Solidarity Day being observed across the world including Pakistan today, Dr Tahir-ul-Qadri said that the UN including the UK and America are duty bound to fulfill their responsibilities in giving the Kashmiris their basic right. He said that the third generation of the Kashmiris is peacefully demanding the right of self-determination, adding that the world should seize this opportunity and give the Kashmiris their rights. He said that around one lac Kashmiris have laid down their lives in the freedom struggle, more than double this number including children, women and the elderly have suffered injuries, detention and oppression which is proof of the fact that they are waiting for fulfillment of the promises that the international community made with them regarding the right to self-determination despite passage of 70 years.
Dr Tahir-ul-Qadri said that it is the Kashmiri youth that is driving the struggle for right to self-determination. He said that a struggle that is spearheaded by the youth cannot be stopped from succeeding. He said that the Nawaz government was expedient on the Kashmir issue and pushed it down in the diplomatic arena and national talking points and it was restricted to a few traditional but meaningless statements. He said that it is regrettable that the Parliament never asked the government as to why it pushed the Kashmir issue into oblivion. He said that Nawaz Sharif who did not utter a word on Kulbhushan issue damaged the Kashmir cause. He said that he who cannot condemn the person by name who ran a network meant to undermine our national security is not expected to play any serious role for the freedom struggle of the Kashmiris.
Dr Qadri said that it is a matter of great satisfaction that both the senior Kashmiri leadership and the youth there are on the same page. He said that the powers that are interested in peace and stability in the region should get the UN resolutions on Kashmir implemented, stating that the durable peace of the region is connected to the peaceful resolution of the Kashmir issue.