Dr Tahir-ul-Qadri appeals to UN & OIC to take steps for beleaguered Syrians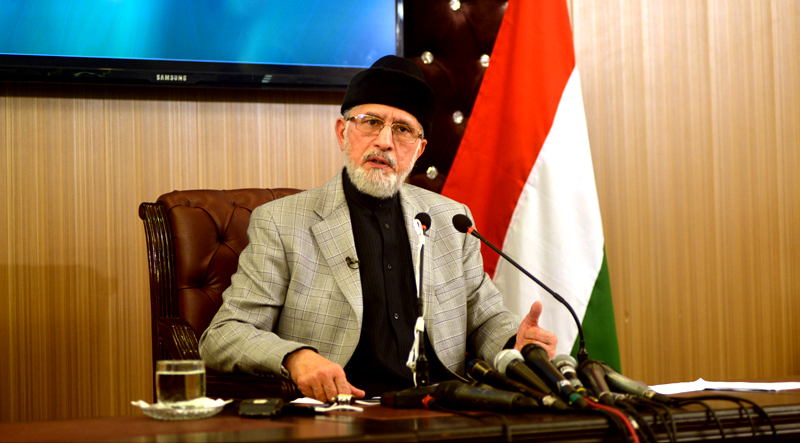 PAT leader Dr Muhammad Tahir-ul-Qadri has expressed his extreme sense of grief and sorrow on the worsening human rights situation in Syria and regretted the silence of the Muslim world on the plight of the Syrians whose lives have been destroyed by unending civil and international war. He said that the men, women and children are confronted with the very trying and inhospitable circumstances. He said that the conditions are fast deteriorating and the people there do not have access to such necessities as food and medicines. He said that the kind of role demanded by the situation does not seem to have been played by the Muslim world. He said that even the Pakistani government that has always taken a clear stance on issues facing the Muslims around the world seems to be not very forthcoming.
Dr Qadri stated this while talking to GM Malik, Director of Foreign Affairs of MQI on telephone yesterday. He said that the media reports are doing the round that the Syrian women are being sexually exploited for a few morsels of bread. He said that while the Muslim blood was already cheap, the situation has further been compounded by the insensitivity of the rulers of the Muslim lands. He said that the UN is picked up for criticism at every human tragedy but added in the same breath that the OIC has proven to be an equal failure as well.
The PAT Chairman asked the regional countries to rise above their narrow interests and expediencies of all kinds and take urgent steps for provision of food and medicines to the beleaguered people particularly children and women. He demanded that the bombardment should be stopped and the international rights of the civilian population should be respected as sacrosanct. He also appealed to the global human rights organizations to give voice to the voiceless people of Syria. He warned that if the Syrian crisis was not controlled, its effects would extend beyond Syria and the fire of instability can engulf other countries of the region.