Dr Tahir-ul-Qadri welcomes Supreme Court's judgment on duration of disqualification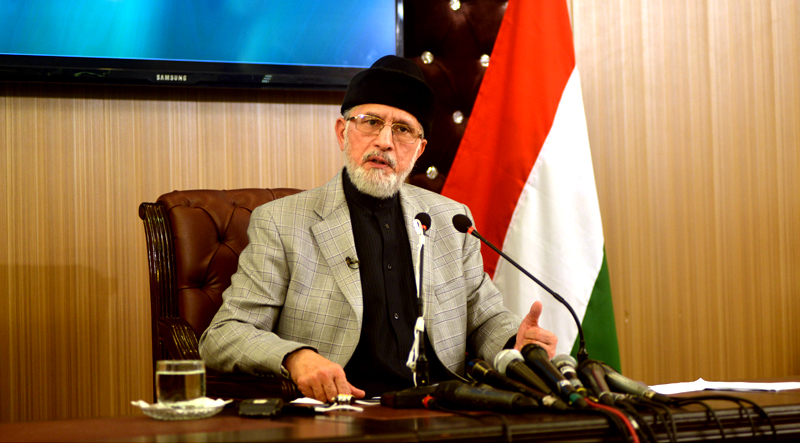 PAT Chairman Dr Muhammad Tahir-ul-Qadri has welcomed the Supreme Court's judgment it delivered on April 13 in which it held that the disqualification under Article 62 (1) f will be for life. He said that the decision would help stop the entry of the corrupt into the top offices of the country. He said that time has come that the politics of lies and corruption is sent home with the power of the constitution.
Commenting on the verdict of the Supreme Court, Dr Tahir-ul-Qadri said that the apex court has fulfilled its constitutional responsibility by interpreting the disqualification under Article 62 (1) f. He said that the verdict will prove to be a milestone to promote the culture of transparency in the country. He said that Allah Almighty may be thanked millions of time that the masses, intellectual circles and the SC are on the same page in the anti-corruption drive. He said that the incompetent and corrupt mafia is reaping what it sowed.
The PAT Chairman said that whatever has happened is just a beginning, adding that the whole world will see their end. He said that the decisions in the cases of corruption and Model Town tragedy have yet to be announced. He said that the way the corruption mafia has taken on the SC to save its ill-gotten wealth is shameful to say the least. The more this attitude is condemned, the less it is. He said that there is no similarity between cases of Zulifqar Ali Bhutto and Nawaz Sharif.
Dr Qadri said that the verdict to be handed down in the corruption cases being heard in the accountability court will prove to be last nail in the coffin of the corrupt elite. He said that he is sure that the tears and sobbing of the oppressed people of Model Town reached the skies and the wrath of Allah Almighty has come down hard on the perpetrators. He said that every Pharaoh has a time fixed for him.