Day 1: Dr Tahir-ul-Qadri was given life threats after issuance of Fatwa: Jawad Hamid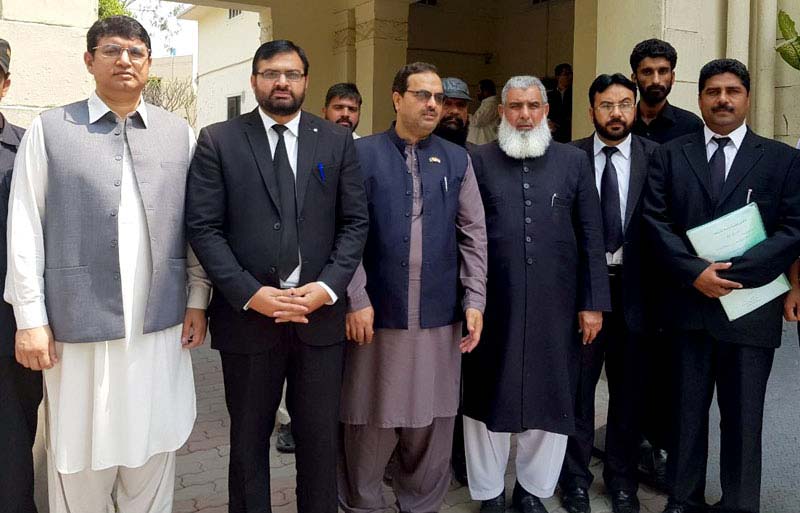 Jawad Hamid, complainant in the private complaint of Model Town case, recorded his important evidence before the anti-terrorism court. He said that after Dr Tahir-ul-Qadri issued Fatwa against terrorism and suicide bombings in 2010, he received different threats from the terrorist organizations. The agencies informed Dr Qadri of these serious threats to his life in writing. When the neighbours and people living in and around the residence and central secretariat of MQI came to know about these threats to the PAT Chairman, they petitioned the Lahore High Court and appealed to it to give them protection in the background of these threats.
Consequently, the Lahore High Court passed an order to give protection to the residents of the Model Town M Block. On May 19, 2011, SP Model Town assured the court that the residents of Model Town and the central secretariat of MQI will be given fool proof security within one month. The order was complied with during the same time and barriers were placed in the area along with the provision of police protection 24/7.
Jawad Hamid stated that PAT Chairman Dr Tahir-ul-Qadri addressed a press conference from Canada on April 12, 2014 in which he announced to use his democratic right of protest against the government's unconstitutional actions and exploitation of the people. The press conference was given prominent coverage in the national media. During the last week of May 2014, Dr Qadri came to London from Canada where he held a meeting with the PML-Q leaders, Ch Shujaat Hussain and Ch Pervez Elahi and announced his ten point agenda. The news of the secret meeting between Imran Khan and Dr Tahir-ul-Qadri started coming at that time. The government presumed that a formidable political alliance is in the making against it. Nervous by these news, it perpetrated the Model Town tragedy.
PAT lawyers Rai Bashir Advocate, Naeem-ud-Din Chadurhy Advocate and Shakeel Mumka Advocate questioned the police witnesses presented on challan of FIR 510. They said that they were ready to cross-examine the witnesses' statements but they were not being produced in the court. ATC judge ordered that Rana Abdul Jabbar should appear before the court at the next hearing, stating that he would not get more time to miss proceedings of the court.