Elite fearing political irrelevance: Dr Tahir-ul-Qadri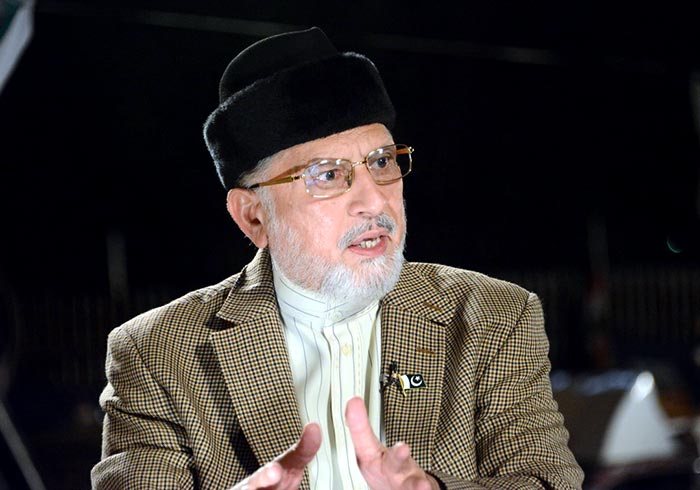 PAT Chairman Dr Muhammad Tahir-ul-Qadri has said that with the beginning of real accountability, the so-called political elite has started to see its death and political irrelevance. He asked as to who they are trying to impress with their fake threats? He said that Dr Toquir Shah was gifted the WTO position as a result of reward for his role in Model Town case, stating that many important secrets are buried in his heart. He said that the families of the martyrs and the injured are waiting for justice.
These views were expressed by Dr Tahir-ul-Qadri while talking to the members of the Central Core Committee yesterday. He said that a battle continues between the people and the enemies of the state. He said that in the final analysis it is the state and its citizens that will be the victor. He said that the ruling elite branded the distribution of state resources for personal benefit as democracy. Every institution whose job is to provide services to the people has been turned into a personal fief by the appointment of a loyalist at its head. The ruling elite that has been in power for last three decades, set up mountains of wealth in every nook and corner of the world.
Dr Tahir-ul-Qadri said that the time is not far when the longest ruling family will become part of the past. He said that the SC is playing its role in line with the principles of justice and the Constitution. They who did not let the higher educational institutions go unharmed, what damage they might have inflicted on other institutions should be obvious to all. He said that the ruling family is a culprit of the highest order for hatching conspiracies against the people. He said that had even 10% of the mis-governance been carried out in any other country, the people there would have sent the rulers packing for good. He said that the Sharif brothers indulged in bloodshed in Model Town to save their power but today Allah has snatched both power and respect from them, adding that they will lose their ill-gotten wealth soon.