Dr Tahir-ul-Qadri's message on the Night of Forgiveness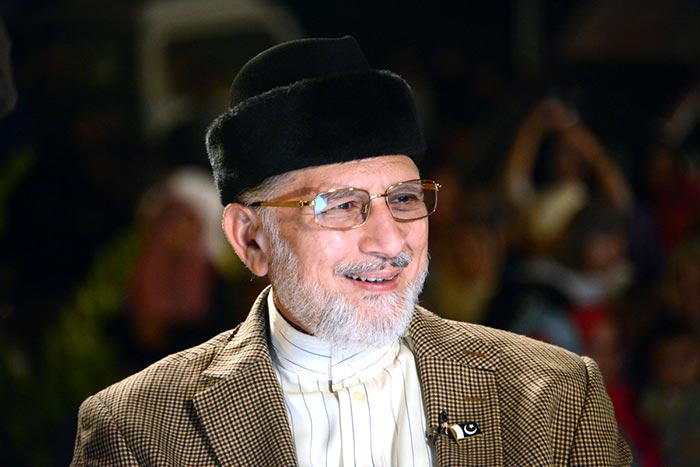 #ShabeBarat is a night to express sincere contrition and repentance upon sins. Holy Prophet (pbuh) used to pray Istighfar 100 times a day. Since every person is liable to commit sins due to human debilities, therefore, one must regularly seek forgiveness from Allah Almighty.

— Dr Tahir-ul-Qadri (@TahirulQadri) May 1, 2018
In his message on the blessed occasion of 'Shab-e-Barat (Night of Forgiveness)', Shaykh-ul-Islam Dr Muhammad Tahir-ul-Qadri has said that as Allah Almighty has endowed His blessings on the prophets from among the human beings, and the month of Ramazan from among other months, He chose the Night of Forgiveness to be a blessed one among the nights in the same way. He said that 'Shab-e-Barat' refers to the Night of Forgiveness, stating that it is a night to seek Allah's pardon for our acts of omission and commission. He said that we should benefit from this blessed night and the best way to do that is to seek guidance from the lives of the saintly people as to how they would spend their night.
Dr Tahir-ul-Qadri said that prayer is an important form of worship. He said that it has the power to change one's destiny which nothing else can. He said that Allah's mercy remains in search of the prayers by His subjects throughout the night. He said that the Muslims should repent of their sins, adding that beseeching Allah for forgiveness is one of the favored acts in the sight of our Lord. He said that he/she who has the realization to make a Dua, the doors of Allah's special blessings open on him/her.
In his message, Dr Qadri further said that if we want Allah's blessings to become part of our lives during hard times, we should not forget to pray during the best of our times. He said that respect of relatives, fulfillment of rights of others, and earning of livelihoods through lawful sources are the best means for acceptance of prayers. He said that filling our hearts with the love of Allah and His Prophet (peace and blessings be upon him) should be the top priority of our lives. He said that the beginning to embark on the path of piety happens with seeking repentance. He said that tonight is the best opportunity to begin anew with a renewed resolve to stay on the right path during the rest of our life. He said that confession of one's sins is true repentance.