Dr Tahir-ul-Qadri asks CJP to order restoration of labour laws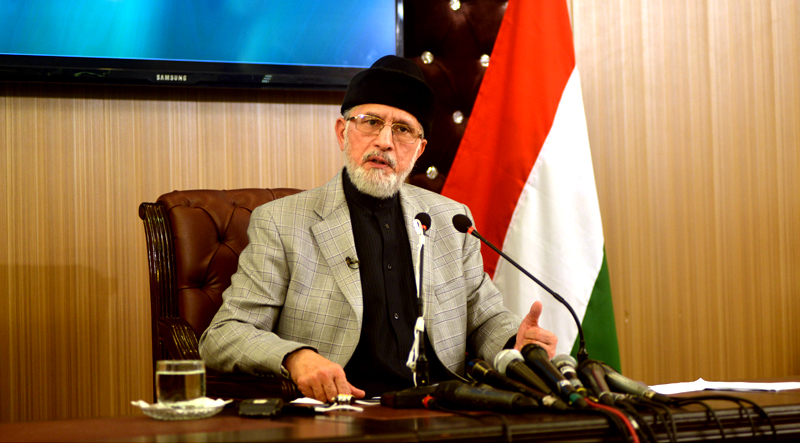 PAT Chairman Dr Muhammad Tahir-ul-Qadri has said that labour laws have remained suspended for last 30 years and hundreds of thousands of the labour families have been exploited. He asked the Chief Justice of Pakistan to take notice of this exploitation and order restoration of the labour laws. He said that since the time when the political elite has become ascendant, the labour class has been exploited and the country has been turned into a camp of workers due to policy of contracts. He said that it is criminal that the capitalists thrive on the labour and sweat of the workers but their children continue to thirst for basic facilities of life such as education and health. He said that the current oppressive system is the reason why the working classes continue to be exploited.
Dr Tahir-ul-Qadri stated this while talking to labour leaders on telephone the other day. He said that if the working classes want their rights to be revived in line with the constitution, they will have to raise their voice against the exploitative capitalists. He said that the labourers have been denied their rights due to nexus between the tax collectors and capitalistic classes. He said that the Holy Prophet (SAW) described the workers as friends of Allah. He said that a society or country that exploits and abuses its working classes cannot be prosperous. He said that the protection of the rights of the workers is responsibility of the state. He said that it is quite hurtful that the budgets announced every year are meant for the rich and the moneyed classes and there is nothing positive in them for the poor, which reflects the anti-labour policies of the PML-N.