Killing of labourers in Balochistan is worrisome: Dr Tahir-ul-Qadri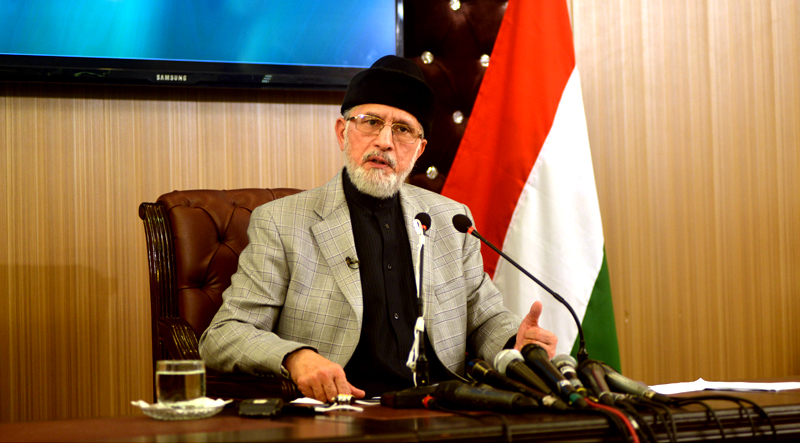 PAT Chairman Dr Muhammad Tahir-ul-Qadri has expressed his sense of deep concern over the unending incident of target killings of the workers belonging to other provinces in Balochistan. He said that these horrific incidents show that the law and order situation in the province is really bad. He said that despite their attention drawn to this reality, the federal and provincial governments have failed in stemming the tide of violence. He said that the workers from Punjab are being particularly targeted. He welcomed the suo motu notice of the killings taken by the Chief Justice of Pakistan but stated in the same breath that the responsibility to secure lives of the people rests with the provincial government.
Condemning the killing of labourers belonging to District Okara, PAT Chairman Dr Muhammad Tahir-ul-Qadri expressed his heart-felt condolences with the bereaved families. He demanded that the government pays the families of the labourers money so that they could stand on their feet. He further said that if peace did not return to Balochistan, all the targets of progress will remain unachieved.
Meanwhile talking to the members of the central Core Committee, Dr Tahir-ul-Qadri said that the real face of the ruling elite can be seen in the Model Town tragedy, Hudaibiya Paper Mills and the Asghar Khan case. He said that the elite was protected when the decision in the Asghar Khan case was not implemented. He said that the fact that the case is being brought back to focus is a good omen. He said that hearing in the case will enable the youth to know what heinous role those calling for sanctity of vote played in humiliating the public mandate. He said that it was Nawaz Sharif who founded the culture of abusing vote. He said that he played the role of a stooge of the 'alien forces' and conspired against the government of Benazir Bhutto. He also hatched conspiracies against two presidents, several army chiefs and the Chief Justice of the Supreme Court and it is how he humiliated the public mandate.