Books expand worldview of their readers: Dr Hassan Mohi-ud-Din Qadri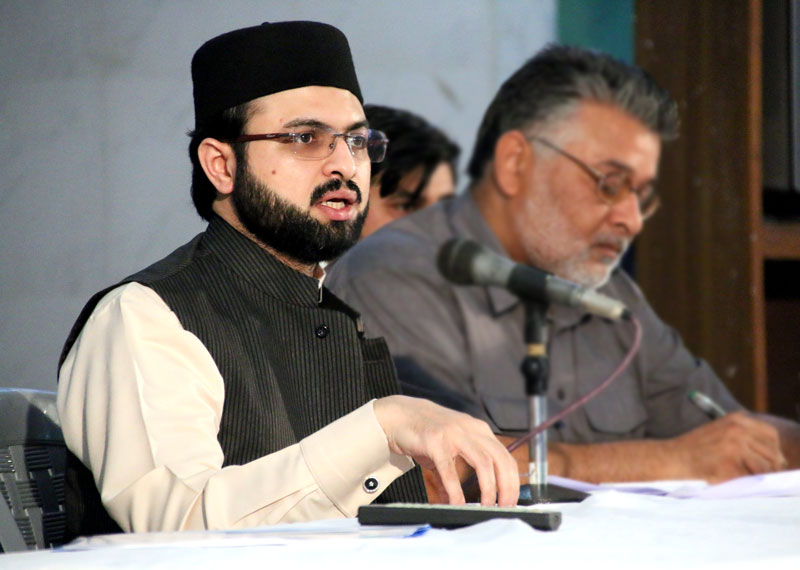 In addition to being a reflection of history, culture and a civilization, a book is the best friend of a man. The importance of the books continues to stay intact despite growth of information technology. He who has love for books can never be friendless. Books play a crucial role in education and training of the people and no society can deny its utility. The chief benefit of book reading lies in its ability to shape up a global vision of its readers by making him rise above his/her biases, narrow identities and parochialism.
These views were expressed by Dr Hassan Mohi-ud-Din Qadri while addressing an intellectual gathering organized by Farid-e-Millat Research Institute (FMRi) here in Model Town the other day.
Dr Hassan Mohi-ud-Din Qadri said that Dr Tahir-ul-Qadri authored more than 1000 books on a variety of subjects. The scholarly treasure of knowledge produced by him has benefited an entire generation and his role in promoting the culture of book reading is tremendous. He said that the book is the basic source of learning that contains the pearls of wisdom gleaned through hard work and deep scholarship spread of centuries. It guides the succeeding generations about the changing pattern of the world they live in and prepares them to accept the challenges.
Dr Hassan urged the audience to establish a relationship of friendship with the books in order to get rid of illiteracy. He said that libraries need to be frequented by the youth and students. He said that input cost of production of books should be brought down so that more and more books can be printed. He said that the first revelation came with the command 'to read' and there is a saying of the Holy Prophet (SAW) that says that a scholar is superior to a worshipper. He said that Allah says that those who know and those who do not cannot be equal.