51 administrative committees set up for arrangements of Itikaf 2018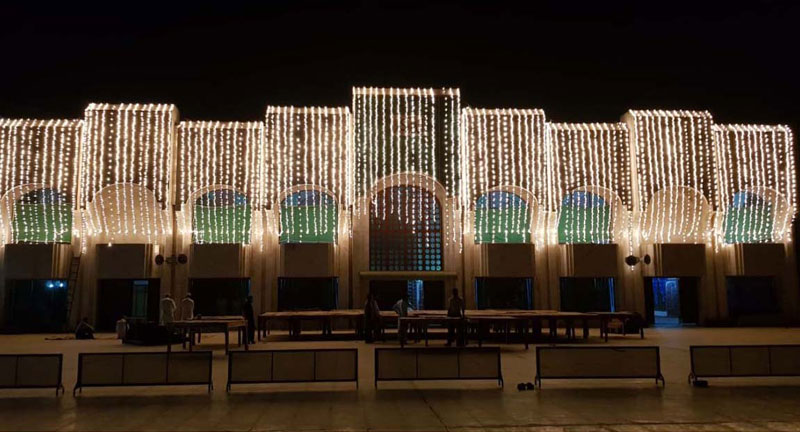 Arrangements have been completed for smooth provision of facilities to the participants of Itikaf City 2017. It also includes revamping of the venue. PAT Chairman Dr Muhammad Tahir-ul-Qadri will reach Pakistan on June 3 and attend Itikaf. The subject of his special lectures on this occasion will be the world renowned book of Mawlana Rumi (R.A). Men and women have registered themselves in a large number. 51 administrative committees have been set up for facilitation of the participants of Itikaf City.
Khurram Nawaz Gandapur and Brig (r) Iqbal Ahmad Khan are the head and deputy head of the central committee whereas Jawad Hamid heads the central committee of the Itikaf City. Muhammad Rafique Najam, GM Malik, Ahmad Nawaz Anjum, Allama Rana Muhammad Idrees and Sardar Shakir Mazari are the deputy heads of the Itikaf committee.
While speaking on the occasion, Jawad Hamid stated that Itikaf is a rare opportunity for repentance and reform of one's conduct. He said that Itikaf 2018 is being organized with tradition fervor and thousands of the believers will take part in it for which registration has been completed. He said that Dr Tahir-ul-Qadri has chosen Mathanvi Maulana Rumi for his lectures at the Itikaf City, stating the world renowned book has been quenching the thirst of knowledge of the seekers of truth for centuries. He said that 51 committees have been set up in addition to the central committee to make excellent arrangements for the event so that the people do not have to bear any difficulty during the days of spiritual retreat.