Dr Tauqir Shah was coordinator of Model Town massacre: Dr Hassan Mohi-ud-Din Qadri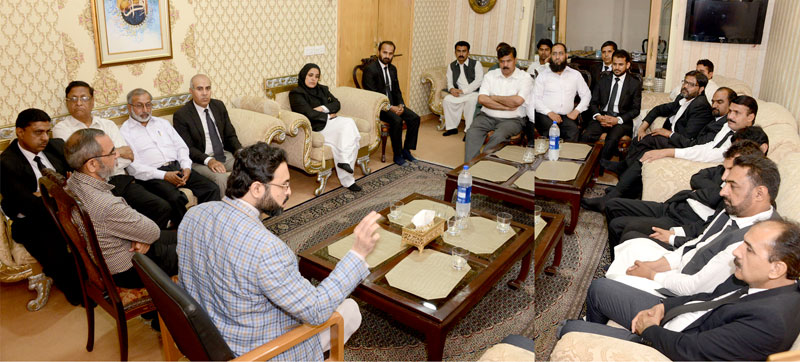 Dr Tauqir Shah was posted abroad as a reward for taking the Model Town massacre to conclusion. Of twelve people who were not summoned by the anti-terrorism court, Dr Tauqir Shah is one of them. If investigation is carried out into the process of his appointment, it would be found to be linked with Model Town tragedy.
Dr Hassan Mohi-ud-Din Qadri expressed these views while talking to a delegation of the lawyers the other day. He said that rulers are responsible for delay in dispensation of justice in the Model Town case. He said that the Punjab Chief Minister stated in his affidavit before the Najafi Commission that he ordered the police to disengage in a telephone call to his Principal Secretary Dr Toquir Shah. He said that this statement shows that Dr Shah was on board so far as the whole operation was concerned.
The Supreme Council Chairman said that Dr Tauqir Shah was part of the meeting held on June 16, 2014 with Law Minister Rana Sanaullah in the chair in the name of removal of barrier and he was a coordinator. He further said that when the perpetrators of Model Town tragedy are punished, it will open the doors of justice on the poor and the oppressed.
Meanwhile, Dr Hassan Mohi-ud-Din Qadri termed the presentation of budget as unethical step of the government and severely criticized its decision to increase the prices of POL products. He said that when the prices of the petroleum products are raised, it has its effect across the whole supply chain, adding to dearness. He said that budget does not contain any plan for elimination of terrorism, extremism and fast-paced provision of justice etc.
Lehrasib Gondal, convener of Awami Lawyers Forum who was leading the delegation, assured the MQI leader of the lawyers' community support, stating that they stand with the martyrs of Model Town and are playing their legal role to seek justice. He said that Model Town is the worst state human rights violation which cannot be ignored at all. He said that the elite had political objectives behind Model Town tragedy.