Speakers eulogize services of Dr Farid-ud-Din Qadri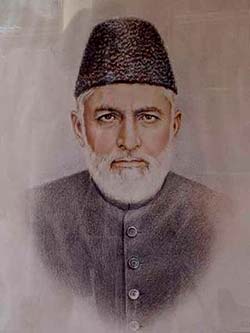 A special prayer ceremony was arranged at the central secretariat to mark the death anniversary of Dr Farid-ud-Din Qadri, the revered father of Shaykh-ul-Islam Dr Muhammad Tahir-ul-Qadri. PAT and MQI leaders and workers attended the gathering in a large number. PAT Secretary General Khurram Nawaz Gandapur, Noorullah Siddiqi, Jawad Hamid, Sayyid Musharraf Hussain Shah and other leaders were present on the occasion.
Addressing the ceremony, Khurram Nawaz Gandapur said that Dr Tahir-ul-Qadri owes his stature to the training he got at the hands of his scholarly and pious father Dr Farid-ud-Din Qadri. He was a greater personality of his time, who was not only an expert medical practitioner but also a Sufi, a scholar and a Shaykh. Despite limited resources, he travelled to Middle East and the Indian sub-continent to quench his thirst of knowledge. He was a renowned poet and writer of his time who got his training in literature at the hands of Shakeel Minai, the son of the legendary Urdu poet Amir Minai and used the genre of poetry to spread mystic knowledge.
Khurram Nawaz Gandapur said that it was from his school days that Dr Farid-ud-Din Qadri was drawn to mysticism and spirituality. He particularly focused on education and moral training of his son Tahir-ul-Qadri. It was his desire that his son should be able to uphold the banner of Islam through his work and make a mark as a reformer.
PAT Secretary Information Noorullah Siddiqi said that Dr Farid-ul-Din Qadri was not only a medical and spiritual doctor but also an amazing poet, a writer and a wonderful speaker. He traveled to Iran, Iraq, Saudi Arabia and Syria for acquisition of knowledge He said that though Dr Farid-ud-Din Qadri left for his heavenly abode in November 1974 but continues to live in the form of his great son Dr Muhammad Tahir-ul-Qadri.
In addition to the Quran Khawani, greetings and salutations were sent on the Holy Prophet (SAW) in the Gosh-a-Durood and Dua was made for the departed soul of Dr Farid-ud-Din Qadri. A large caravan of the MQI workers and leaders left for Jhang under the leadership of Jawad Hamid to participate in the death anniversary related ceremony.