Dr Tahir-ul-Qadri congratulates Imran Khan on becoming PM of Pakistan
I congratulate @ImranKhanPTI on becoming the #PrimeMinister of Pakistan. I hope that he will do everything possible to fulfil expectations by addressing issues of the people.

— Dr Tahir-ul-Qadri (@TahirulQadri) August 17, 2018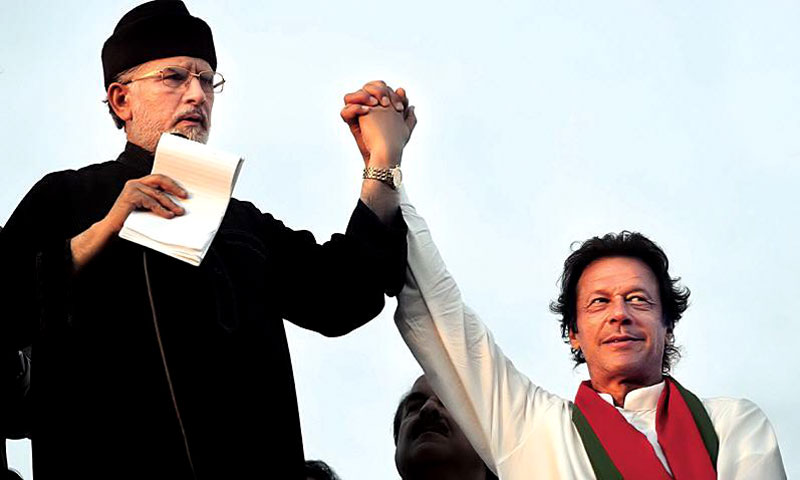 PAT Chairman Dr Muhammad Tahir-ul-Qadri has congratulated Imran Khan on his assumption of the office of the Prime Minister of Pakistan. He said that the end of reign known for loot and plunder of national resources is satisfactory. He said that the people afflicted with diverse problems have pinned high hopes on the new government and hoped that the new prime minister and his team will try their best to come up to the expectations of the masses.
In a statement issued from here, Dr Tahir-ul-Qadri said that the ruckus created in the National Assembly during the day of election of the PM by the former ruling party shows that they are ready to go to any extent to protect ill-gotten wealth of their leaders. 'They know nothing of democratic and political morality and etiquettes. Their sole concern is to defend their corrupt leaders. Through their uncouth behavior, they brought a bad name to Pakistan,' he added.
Dr Tahir-ul-Qadri said that the opposition also rejected the former Chief Minister Punjab and if he has any iota of respect left, he should immediately announce leaving politics. He said that he prays that Imran Khan succeeds in implementing the announcement of merciless accountability and bringing back the public money stashed in foreign banks. He also welcomed PM Imran Khan's decision to initiate debate in Parliament on the economic mess created by the previous government. He said that the Pakistani nation should know as to why the country came under the weight of foreign loans and why a common man remains deprived of justice for many years on end.
The PAT Chairman also appreciated the resolve of the new Prime Minister to bring about reforms in the election process and improve the ECP as an institution, stating that doing so is inevitable to make the election process fair, free and transparent in the real sense. He said that Pakistan's future is linked to transparent, and reliable election process which requires drastic reforms. He said that if the Parliament played an effective role in reform of the election process, the era of rigging and electoral fraud will be behind us forever.