Corrupt mafia flabbergasted on appearance of Nawaz Sharif in court: Dr Tahir-ul-Qadri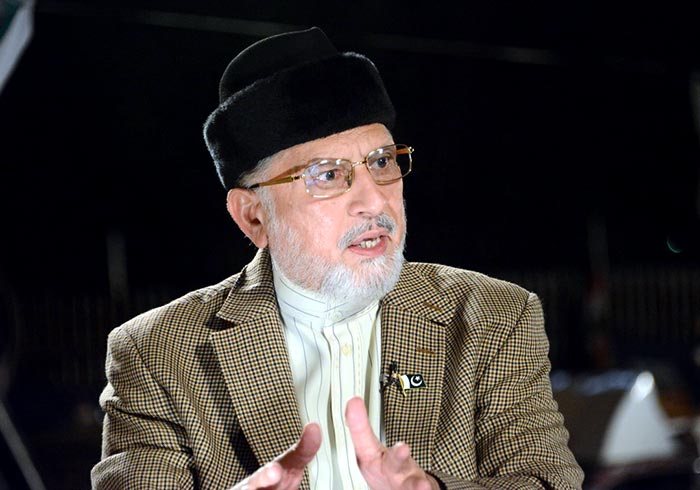 PAT Chairman Dr Muhammad Tahir-ul-Qadri has said that it is not the nation but the corrupt mafia that is in dispirited on the appearance of convicted Nawaz Sharif in the accountability court. He said that those shedding crocodile tears on the use of armoured vehicle to transport former PM Nawaz Sharif did not even reach Lahore Airport on the day of his arrest. He said that the people are waiting for the arrest of Shahbaz Sharif who is responsible for killing 14 innocent people and looting national wealth through creation of public sector companies. He said that the NAB should not be content with filing of references, stating that pursuing cases effectively so that they are decided and recovery of stolen wealth is equally important. He warned that if the looted wealth was not retrieved, then whole hullaballoo about accountability will be of no benefit to the nation. He said that those who looted the public funds in the name of mega development funds and mortgaged the country do not deserve any concession.
Dr Tahir-ul-Qadri made these remarks while talking to the senior leaders of the party yesterday. He said that ridding the Quaid-i-Azam's Pakistan of looters and plunderers is the real service to this country and a sign love for it. He said that Pakistan is under the weight of debt and the amount of interest Pakistan pays on foreign debt is more than the educational budget of all provinces combined. He said that those politicians who kept the country mortgaged and compromised its independence are national criminals and it is they who are talking about not celebrating the Independence Day. He said that the country would not move forward without accountability nor will democracy be strengthened.
The PAT Chairman said that only honest, and credible leadership can protect freedom by strengthening institutions. He said that today's opposition mercilessly utilized national resources for self-aggrandizement and undermined the national institutions. He said that it is dire need of the hour that the institutions are made powerful within the legal framework through reforms. He said that no hurdle is insurmountable in front of perseverance, hard work and integrity. He said that when the country was created, the state did not have the money to pay salaries but the honest and inspiring political leadership together with bureaucracy worked hard day in and day out and within no time made the country stand on its feet economically. He said that by restoring the same passion, our political leadership and bureaucracy can overcome the current challenges. He said that the founder of Pakistan highlighted the importance of reining in nepotism, corruption and other ill practices He said that it is by acting upon the same guidelines of the father of the nation that we can get out of all crises currently afflicting us.