News of deaths of children in Thar disturbing: Dr Tahir-ul-Qadri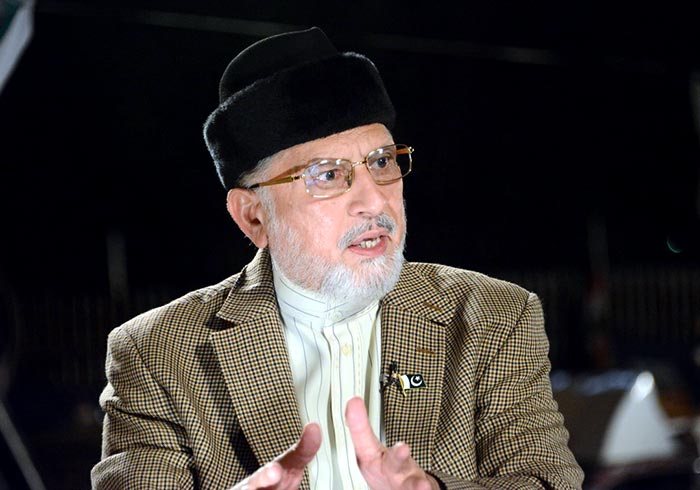 PAT leader Dr Muhammad Tahir-ul-Qadri has said that it pains one to read about the deaths of children due to food shortage in an agricultural country. He said that areas affected by the famine and food shortages should be aided on urgent basis. He said that hundreds of children lose their life every year in Thar due to famine, sickness and food shortages but no one is moved by such a scary situation.
Dr Tahir-ul-Qadri made these remarks while talking to MWF Director Syed Amjad Ali Shah and his team members on phone yesterday. Amjad Ali Shah briefed the PAT Chairman about the arrangements made by the Foundation about the Eid-ul-Adha.
Dr Tahir-ul-Qadri said that it became apparent from the report of the UN issued last year in October that Pakistan is included among the countries facing worst food shortages and every fifth person is confronted with food shortage, adding that the women and children are the worst hit. He said that according to the Global Hunger Index, Pakistan ranks 106 among 119 countries. He regretted that no solid steps are being taken to stop this nightmare from becoming a tragedy. If it were not so, one would not have had to read about the deaths of 400 children out of hunger in Thar.
The PAT leader said that hundreds of thousands of people living in 2300 villages and 7 Tehsils of Thar face the food insecurity and so far no course of action has been decided to extend help to them officially, stating that such a lapse is not pardonable.
Dr Qadri directed the Minhaj Welfare Foundation to make sure that meat of the sacrificed animals reaches the regions affected by food shortages so that the poor people could join others in celebrating Eid. He said that whether it is politics or worship, selfless service is the driving spirit. He said that the people of Pakistan have faith in the MWF due to transparency of its policies and a track record of public service.