Arrangements in place for sacrifice of 6000 animals on Eid-ul-Adha: MWF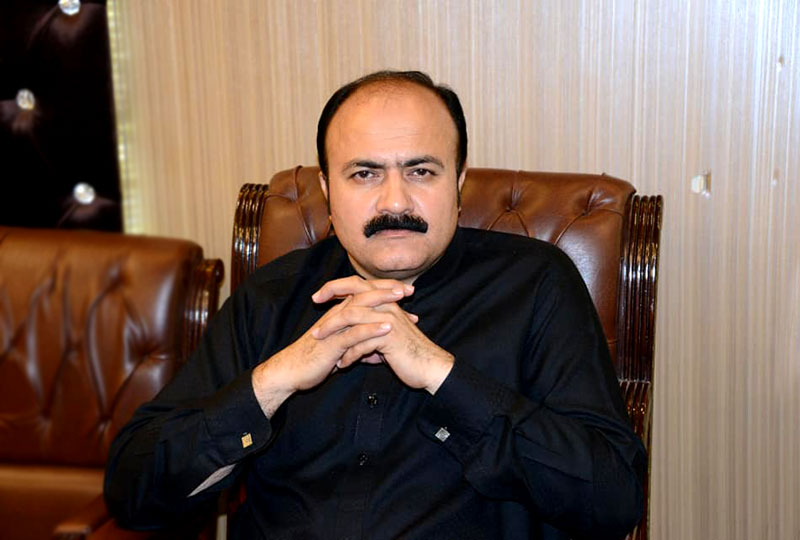 Director Minhaj Welfare Foundation Amjad Ali Shah has said that sacrifice is not about shedding the blood of animals. It is meant to win the pleasure of Allah Almighty and to keep the spirit of sacrifice alive that His Prophet Hazrat Ibrahim (AS) demonstrated when he presented his son Hazrat Ismail (AS) for sacrifice on the command of Allah. He said that philosophy of the sacrifice is that one is able to willingly and happily surrender the most favorite things in the way of Allah.
Amjad Ali Shah expressed these views while addressing a ceremony at the central secretariat yesterday. He said that though the one performs the act of sacrificing the animals but its spirit lies in watering piety. He said whether our sacrifices gets accepted or not depends not on show-off but on originality of our intentions. He said that the real purpose of following the Sunna of Hazrat Ibrahim (AS) is to get rid of our carnal desires, adopt the spirit of sacrifice and to win the pleasure of Allah. He said that when one renders sacrifices, this act creates love and piety in our hearts. He said that if we offer the sacrifice with this spirit in view, our act of sacrifice will be granted. He said that it is not the meat of the sacrificed animals that reaches Allah but the intention of the one who makes sacrifice.
Amjad Ali Shah said that there are the poor and destitute in our society who do not get to eat meat. He said that by distributing meat among them, we actually include them in our happiness, noting that skins of the animals are donated to the welfare organizations that run welfare programmes for the poor and the needy.
Director MWF threw light on the role and function of Minhaj Welfare Foundation. He said that the Foundation enjoys the confidence of the people inside and outside Pakistan due to the work it has been doing in the light of vision of its patron Dr Muhammad Tahir-ul-Qadri. He said that the reach of Aghosh Care Home has been extended to cities beyond Lahore. He said that hundreds of orphan students are being provided educational and residential facilities at Aghosh. He said that those who have no one are housed at Aghosh.
Amjad Ali Shah said that like the previous years, MWF has made arrangements for more than 6000 sacrifices in over 100 cities. Camps will also be set up in Bangladesh, Somalia, India, Kenya, Nepal. He said that while meat of the sacrificed animals is distributed among the poor, the proceeds from the sale of the herds is spent on the welfare projects being managed under the banner of MWF.