PAT writes to PM Imran Khan against appointment of Azam Suleman as Chief Secretary Punjab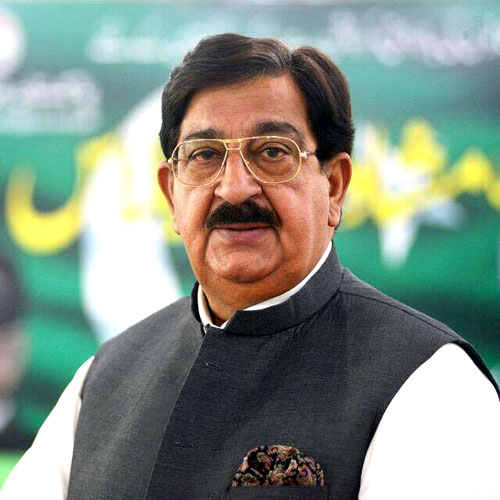 PAT Secretary General Khurram Nawaz Gandapur wrote a letter to Prime Minister Imran Khan in which he stated:
"I want to draw your attention to an important matter. We have come to know through media reports that Major (r) Azam Suleman is among the favorites for the post of the Chief Secretary Punjab. Allow me to say that Major Azam was Home Secretary Punjab when Model Town tragedy was perpetrated on June 17, 2014. His name is also included in the petition moved by the family members of the martyrs, requesting the court to summon 12 accused including Nawaz Sharif and Shahbaz Sharif.
"The then Home Secretary Punjab was a right-hand man of former Chief Minister Punjab. He was also part of the meeting held on June 16, 2014 in the civil secretariat under the chairmanship of Rana Sanaullah to decide on the illegal operation in the name of removing encroachments. Azam Suleman represented Punjab Chief Minister because the portfolio of Home Department was with Shahbaz Sharif. It was in that meeting that the attack on the PAT headquarters and residence of Dr Tahir-ul-Qadri and massacre were planned. Our view in this regard has also been endorsed by Justice Baqir Najafi Commission Report.
"It is our request to you not to assign any responsibility to Major (r ) Azam Suleman till he proves his innocence in the matter. It is rather demand of fair and free trial that all accused should be separated from their official positions till the conclusion of the case because they are influencing the case due to their official position in one way or the other. If Azam Suleman is appointed Chief Secretary Punjab, it will provide protection to the accused nominated in the Model Town case as well as those hiding behind the curtains and the trail proceedings will be affected.
"Model Town tragedy is the worst incident that involves violations of the human rights. Police, a state agency, fired live bullets on 100 people at the behest of the past rulers in which 14 citizens were martyred. Four years have passed since that unfortunate day but the justice has still to be provided. What to speak of provision of justice, even fair and transparent investigation into the tragedy has not been held.
"Chief Minister Punjab, Sardar Usman Buzdar, has vowed to complete investigation and provide justice to the families of martyrs after taking oath of office. We welcome his statement. Pakistan Tehreek-i-Insaf has stood by the PAT and the martyrs of Model Town tragedy right from day one and promised to help them get justice. All the resolutions passed from time to time in this regard have strong endorsement and support of the PTI. Now the time has come for justice to prevail and all those characters involved in the tragedy should be exposed. Whosoever of the government officers who remained associated with this tragedy in any manner should be made to step down from their positions till the conclusion of the case. We repeat our request that Major (r) Azam Suleman should not be assigned any responsibility in Punjab."