Muhammad Afzal Gujjar honoured with 'best citizen' award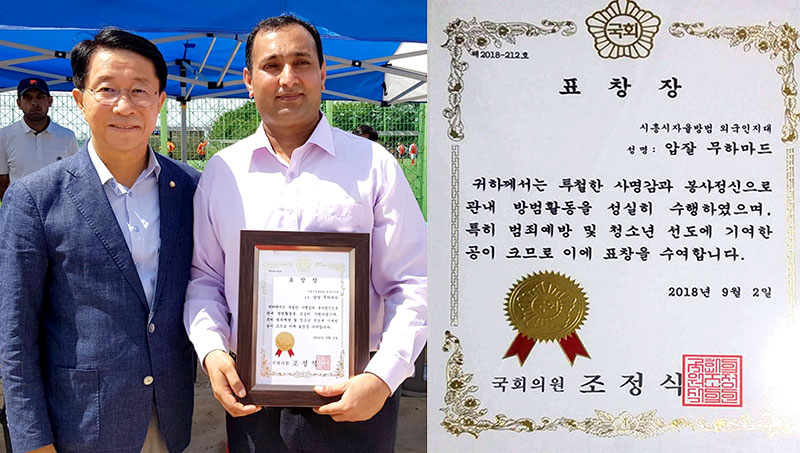 South Korean member of Parliament gave the award of 'best citizen' to Muhammad Afzal Gujjar, vice president of MQI South Korea. Shahzad Bhatti, president of MQI South Korea, and the members of the executive congratulated Muhammad Afzal Gujjar on receiving the prestigious award. They lauded his services for the Pakistani community and setting an example for others in terms of obedience of the Korean rules and regulations.
Expressing his views on the occasion, Muhammad Afzal Gujjar said that he was grateful to Allah Almighty for this honour. He said that the training of moral conduct provided by Shaykh-ul-Islam Dr Muhammad Tahir-ul-Qadri enabled him to become a good citizen.
Shahzad Ai Bhatti organized a reception in the honour of Muhammad Afzal Gujjar. In his note of thanks, he asked the members of the Pakistani community to take a leaf from the book of senior MQI leader and set up an example of good conduct, saying that it will bring a good name to Pakistan.