SSP Tariq Aziz confesses to police firing on PAT workers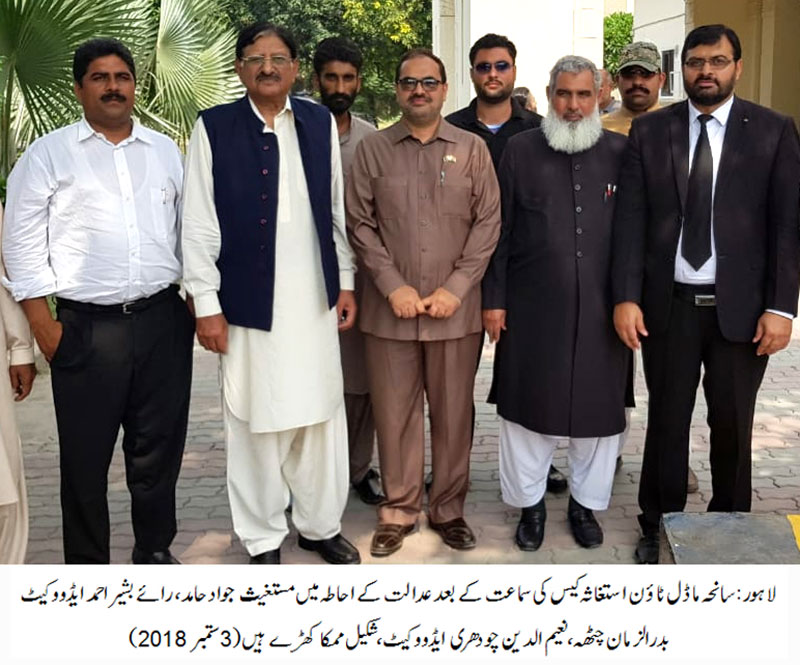 Tariq Aziz, SSP Discipline, admitted during the cross-examination that PAT Secretary General Khurram Nawaz Gandapur indeed showed him the order of the Lahore High Court regarding the barriers that were placed on the orders of the court. He also admitted during the course of cross-examination that the police fired bullets at the PAT workers. The PAT lawyers also presented a video footage in the court wherein SP Tariq Aziz could be seen stones from the ground. They strongly protested to the administration of dictation to the accused Tariq Aziz repeatedly and termed it as anti-law. The judge of the anti-terrorism court also expressed his annoyance at the intervention and reprimanded the lawyers. The proceedings of the court remained suspended due to intervention of the accused's lawyers. At which PAT lawyer Rai Bashir Ahmad stopped the cross-examination as a protest.
A beeper of a report of the mainstream TV channel was also played in the courtroom in which he was saying that the police force of the entire district has been assembled in Model Town and that this operation to remove barriers was carried out five days ahead of the scheduled arrival of Dr Tahir-ul-Qadri in Pakistan. It was a traditional tactic employed by the police to scare. Complainant Jawad Hamid, Naeem-ud-Din Ch Advocate, Shakeel Mumka Advocate and others were present in the court.
Jawad Hamid said that when Model Town tragedy took place, Tariq Aziz was SP Model Town. He said that the whole tragedy was executed under his patronage. He said that after Model Town tragedy, Tariq Aziz was posted as SSP Discipline as a reward. He asked that someone who has been involved in the killing of 14 persons and committed the most heinous crime, does he deserve to be posted on as important a position as SSP Discipline. What morality will he teach to his subordinates? He said that Nisar, gunman of the SSP, showered bullets on Shazia Murtaza on the orders of his boss. He said that we are in pain to find out that heartless murderers continue to hold their positions and are influencing the case in one way or the other.
Jawad Hamid said that our witnesses are being harassed as well and we have already moved an application in this regard in the anti-terrorism court. He said that it is our demand that all police officers should be made to step down from their positions till the decision of the court.