Three more eye-witness of Model Town tragedy cross-examined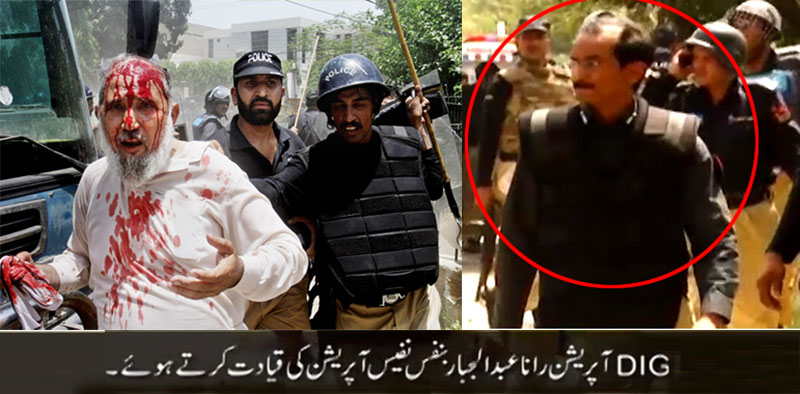 Three injured eye-witnesses namely Mohammad Ali, Munir Ahmad and Imtiaz Hussain Awan, security incharge of Minhaj-ul-Quran secretariat, were cross-examined in a hearing of the Model Town case in an antiterrorism court yesterday.
Imtaiz Hussain Awan stated on oath that DIG Operations Rana Abdul Jabbar, DSP Aftab Phularwan and SHO Rizwan Qadir Hashmi ordered the police party to attack the people coming to the Gosh-e-Durood. The police officials pounced upon the innocent citizens the moment they got the orders. They beat them with clubs in a merciless lathi-charge, subjected them to severe torture and even fired bullets.
Imtiaz Awan said that on the orders of DIG Operations Rana Abdul Jabbar, a large contingent of police invaded the reception desk at the MQI Secretariat. He said that SHO Rizwan Qadir Hashmi hit his head with club and thus injured him. He picked up mobile phones and the identity cards of the visitors at the reception desk, and destroyed the walk-through gate. He said that the police party also attacked the women reception and ransacked it. They tortured those present including the elderly and picked up the purses of the ladies. He said that the police party continued to advance and damaged everything on their way. They resorted to indiscriminate firing, subjecting the people to severe torture. He said that he was kidnapped in an injured state and continued to be tortured. DSP Aftab Phularwan injured Mian Iftikhar with club and Saeed Bhatti was injured with the firing of SHO Rizwan Qadir Hashmi.
Complainant Jawad Hamid, Naeem-ud-Din Chaudhry Advocate, Badar-uz-Zaman Chatha Advocate, Shakeel Mumka Advocate and others were present in the antiterrorism court. Eye-witnesses Muhammad Ali and Munir Ahmad also shared their account of the tragedy and told how police party invaded the central secretariat, and unleashed a reign of terror on the innocent people. The next hearing of the case will take place on September 13.