Shaykh-ul-Islam Dr Muhammad Tahir-ul-Qadri congratulates Muslims on advent of Rabi-ul-Awwal
I extend my heartiest felicitations on the arrival of #RabiulAwal to the entire Ummah. The birth of Holy Prophet (PBUH) is the greatest blessing of Allah Almighty which relinquished the whole mankind from the darkness of evils.

— Dr Tahir-ul-Qadri (@TahirulQadri) November 9, 2018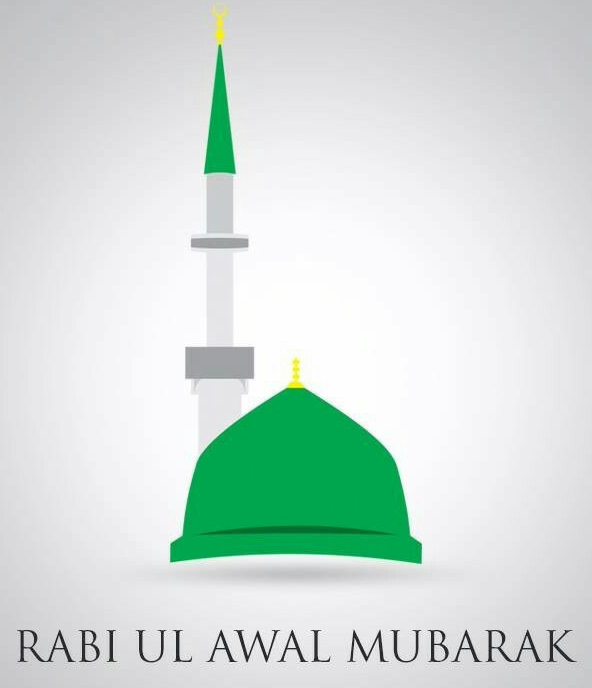 Shaykh-ul-Islam Dr Muhammad Tahir-ul-Qadri has greeted the Muslims around the globe on the advent of the holy month of Rabi-ul-Awwal. In his message on the occasion, he said that the onset of the blessed month brings with it a message of peace, happiness and tranquility. He said that our individual happiness was no match to the collective happiness symbolized by the holy month.
He asked the workers and associates of MQI to hold Milad gatherings and give a message of love, peace, harmony and dialogue to the people. He said that no happiness was greater than that of happiness on the birth anniversary of the holy Prophet (peace and blessings be upon him). He said that the blessed month of Rabi-ul-Awwal was an ideal month to strengthen our bond with the person of the Holy Prophet (peace and blessings be upon him). He urged the Muslims to celebrate the month in befitting manner.
People were ecstatic on the sighting of moon. They extended greetings to one another.
MQI Secretariat lighted ahead of the start of Rabi-ul-Awwal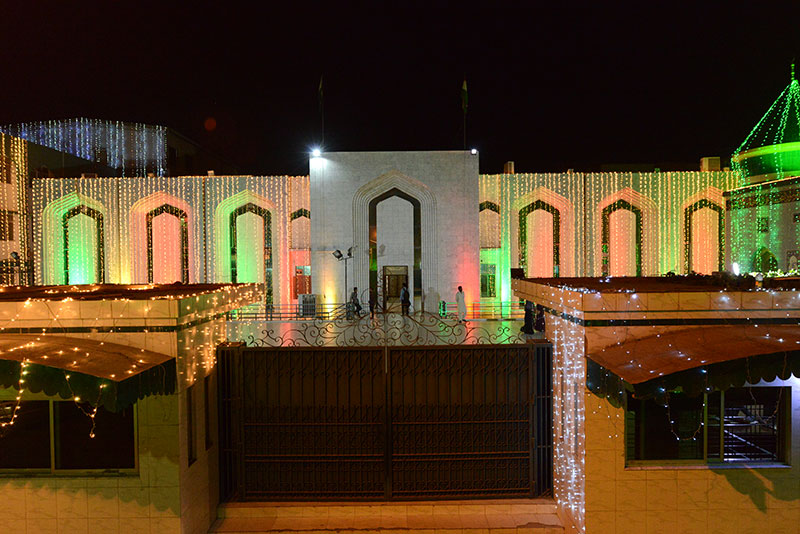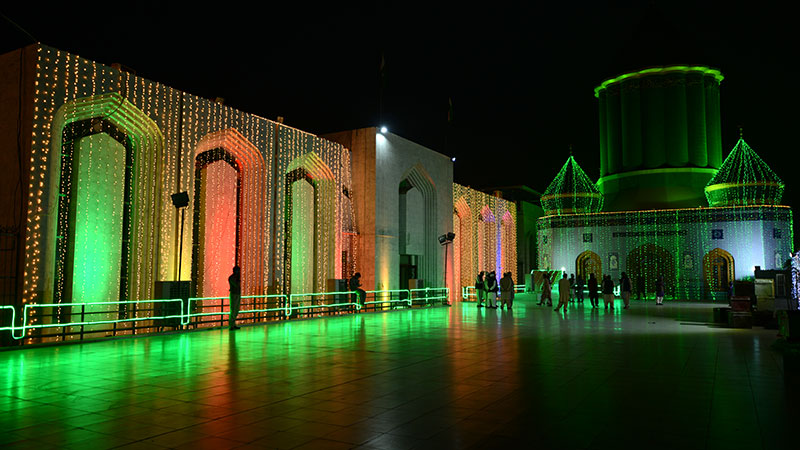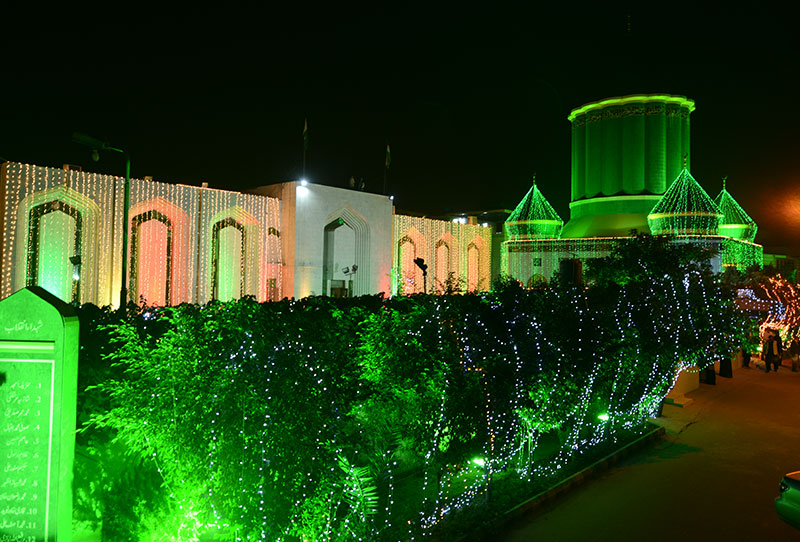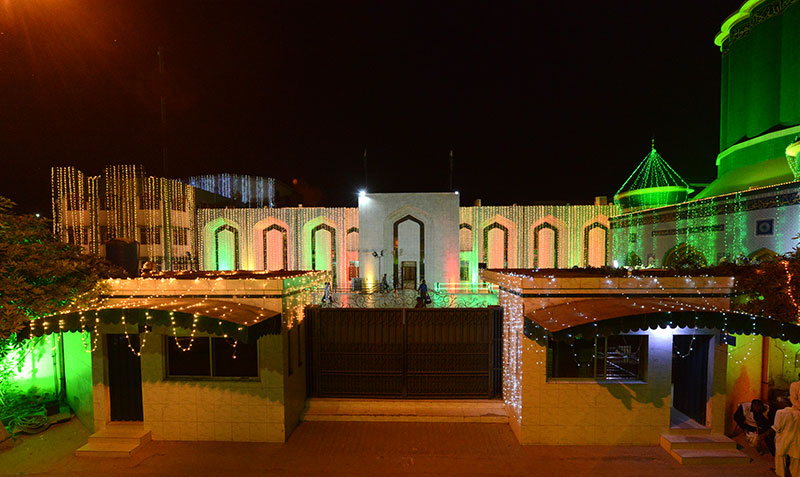 ---