Dr Tahir-ul-Qadri congratulates workers on their release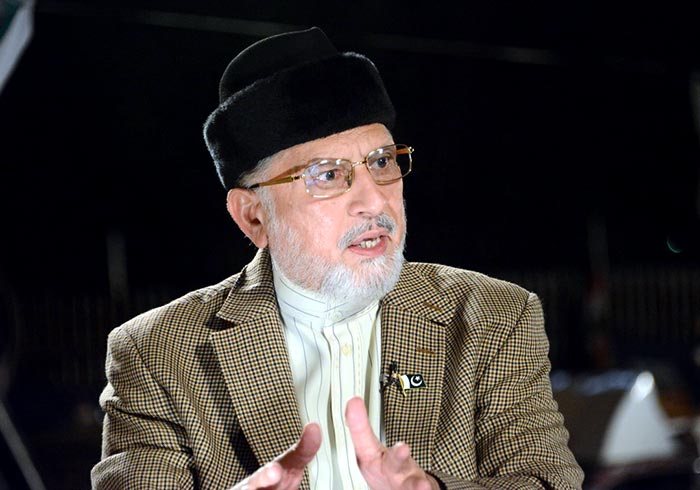 PAT Chairman Dr Muhammad Tahir-ul-Qadri has said that the anti-terrorism court Sargodha has declared 64 of our workers innocent and ordered their release after four years. He said that these workers were implicated in fake cases at the behest of the Sharif brothers in the context of Model Town tragedy. He congratulated the workers on their steadfastness and commitment towards the mission.
Dr Tahir-ul-Qadri made these remarks while talking to the leaders of Awami Lawyers Forum yesterday. He said that the former rulers registered 56 cases and consequently, the hundreds of the workers were implicated in these fake cases, adding that those who ordered registration of the fake and misleading cases against the innocent workers are having the taste of their own medicine and have become an example for the world to see. He said that we have been warning them to desist from their oppression, for Allah's 'lathi' is voiceless and when it gets into action mode, even Pharaohs of their times cannot escape punishment.
Dr Qadri said that the Sharif brothers perpetrated excess on the workers, used the state power mercilessly and shed the blood of the innocent people. He said that after Model Town tragedy, the worst ever crackdown was undertaken against the PAT workers across the Punjab province so that no one could become a witness against the rulers. He said that the killers got the JIT of their liking established and thus got clean chits in the whole process. He said that the family members of the martyrs of Model Town tragedy have submitted an application to the Chief Justice of Pakistan, praying for the constitution of a new JIT, adding that we are waiting for hearing on the application. He said that fresh investigation into the Model Town tragedy is inevitable. He said that it has been four years since we have been following the cases and waiting for justice.