Dr Hassan Mohi-ud-Din Qadri attends Milad feast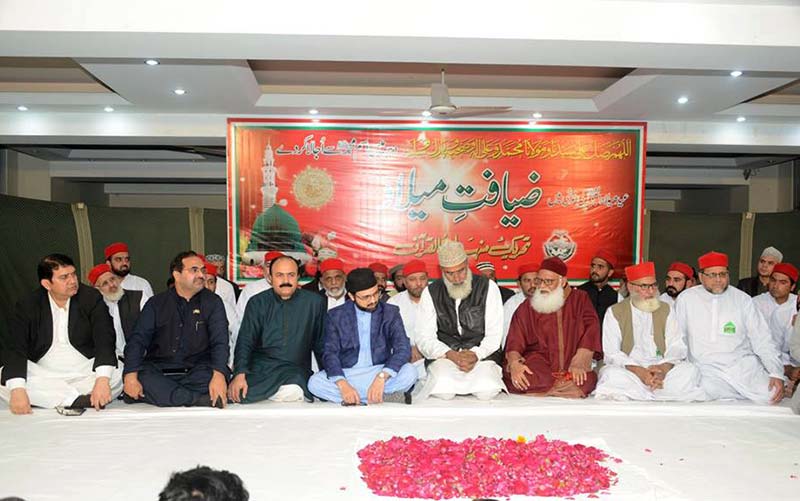 Dr Hassan Mohi-ud-Din Qadri, Chairman of the MQI Supreme Council, attended the Milad feast on November 14 at the central secretariat. Those present on the occasion included Sayyid Musharraf Shah, Jawad Hamid, Sayyid Amjad Ali Shah, Noorullah Siddiqui, Ghulam Farid and the residents of Gosha-e-Durood.
The formal proceedings of the programme got underway with the recitation from the Holy Quran followed by Naat that were recited by Shahzad brothers and others. The programme concluded on presentation of Salam.
On the directions of Dr Muhammad Tahir-ul-Qadri, Milad feasts are being arranged from the 1st of Rabi-ul-Awwal to the 12th of the month at the central secretariat after Maghrib prayer. Dr Hassan Mohi-ud-Din Qadri also distributed food with his own hands.