Quality education must for socio-economic development: Dr Hussain Mohi-ud-Din Qadri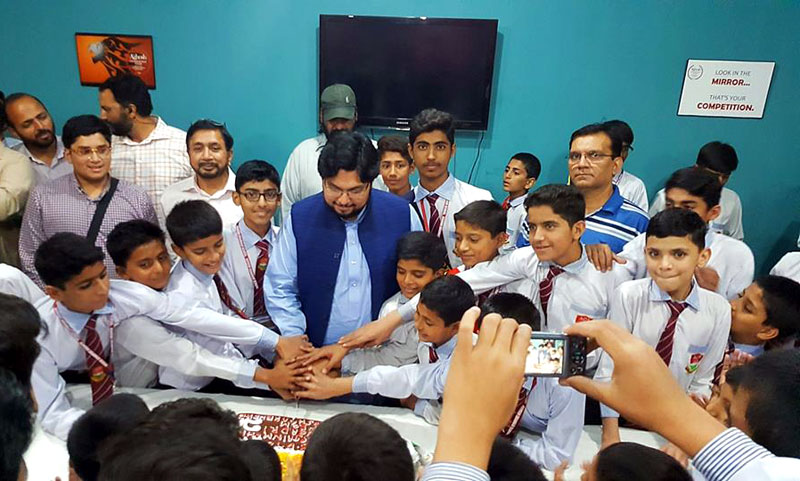 MQI President Dr Hussain Mohi-ud-Din Qadri has said that ridding the society of extremism and provision of uniform system of education is bigger challenge than overcoming the economic crisis. He said that whenever payment of installment of loans will be at hand, any friendly country will come to Pakistan's rescue but added in the same breath that it is we who will have reset the direction of the succeeding generations.
Dr Hussain Mohi-ud-Din Qadri made these remarks while cutting the cake of his birthday along with the children of Orphan Care Home the other day. Dr Naeem Mushtaq, Director Aghosh, Sardar Fatehullah Khan, Madam Romana Mubashir, Col. (r) Mubashir Iqbal, Imran Zafar Butt and others were also present on the occasion.
Dr Hussain Mohi-ud-Din Qadri said that the government will have to increase the budgetary allocations for promotion of education in the country. He said that he is happy to know that the present Punjab government has allocated Rs. 273 billion in its annual budget, adding that judicious use of these funds is the real challenge. He said that parameter for any good governance initiative is not only the allocation of resources but their 100% utilization. He said that it has often been seen that the funds were allocated in the past but their full utilization was not ensured.
The MQI President said that the students belonging to the middle and lower income groups from across the country have been getting quality but affordable education in the institutions set up by Minhaj-ul-Quran International. He urged the affluent and well-to-do sections of society to come forward and strengthen the government's efforts to increase the literacy rate in the country. He reminded that no country can move forward without quality education.
The students getting education from Orphan Care Home congratulated Dr Hussain Mohi-ud-Din Qadri on his birthday.